After making waves around the globe, rising international phenomenon, singer, songwriter, and performer EVANGELÍA unveils a brand new single entitled "Let's Go MIA" today. It notably marks her official debut for Epic Records.
The track bottles the uncontainable energy of young love with gleeful excitement. The kinetic production consists of an interpolation of the classic "Dragostea Din Tei" spiked with a whole lot of EVANGELÍA's style, soul, and spirit. It laces a danceable beat with Greek percussion as she joyously proclaims,"When I'm with you I feel alive." Meanwhile, the hook issues an invitation, "Call me crazy. Let's go MIA."
It notably lands in the wake of her recent viral anthem "Páli" [with Mente Fuerte] and Greek double-platinum breakout "Fotiá." 
What's the story behind this song? Anything happened in your life that made you come up with it?
I've been lucky to fall in love really hard and get to be with that person everyday. This song was inspired by that experience. Let's Go MIA is about living in the moment and having fun with someone you care about.  Too often these days we are attached to our phones and disconnected from what is right in front of us. This is the Greek mentality, be in the moment and enjoy your life. I channeled that in this song. 
What's your relationship with Greek tradition and musical elements? What do they mean to you?
My Dad is from a small beach town on the island of Crete. His entire family is from Greece. I spoke Greek before I spoke English. I lived on my Yiayias farm feeding the sheep, playing with outdoor cats, cooking with her and taking care of our home. Greece is in my blood but also deeply in my heart. What made it all even deeper is I grew up split between two worlds, with family both in Greece and in the United States. I lived in both worlds, had friends in both worlds and LOVED music from both cultures. My dad was involved with bringing various traditional Greek musicians to tour in the US and they would always pass through our home.  
My music blending international sounds with Greek traditional elements is the sound of this life I've lived and am living. I can't image it any other way. 
What are some of your favorite Greek artists and icons in general?
Manos Hajidakis is one of my favorite Greek composers, he wrote "Never On Sunday", a song that was made famous when it won the Academy Award for Best Original Song in 1960. For me it's one of the most iconic Greek songs, and a song that I love to cover during my set. My friend Eleni Foureira is truly an icon, one of the greatest performers in the world and one of my favorite artists in Greece. We did a Greek and Spanish version of my song Fotiá together, it was truly an honor to work alongside her. 
If we are talking icons Beyoncé, Shakira, Rhianna. I am so inspired by these women and also would loveeee to work with all of them 💃🏻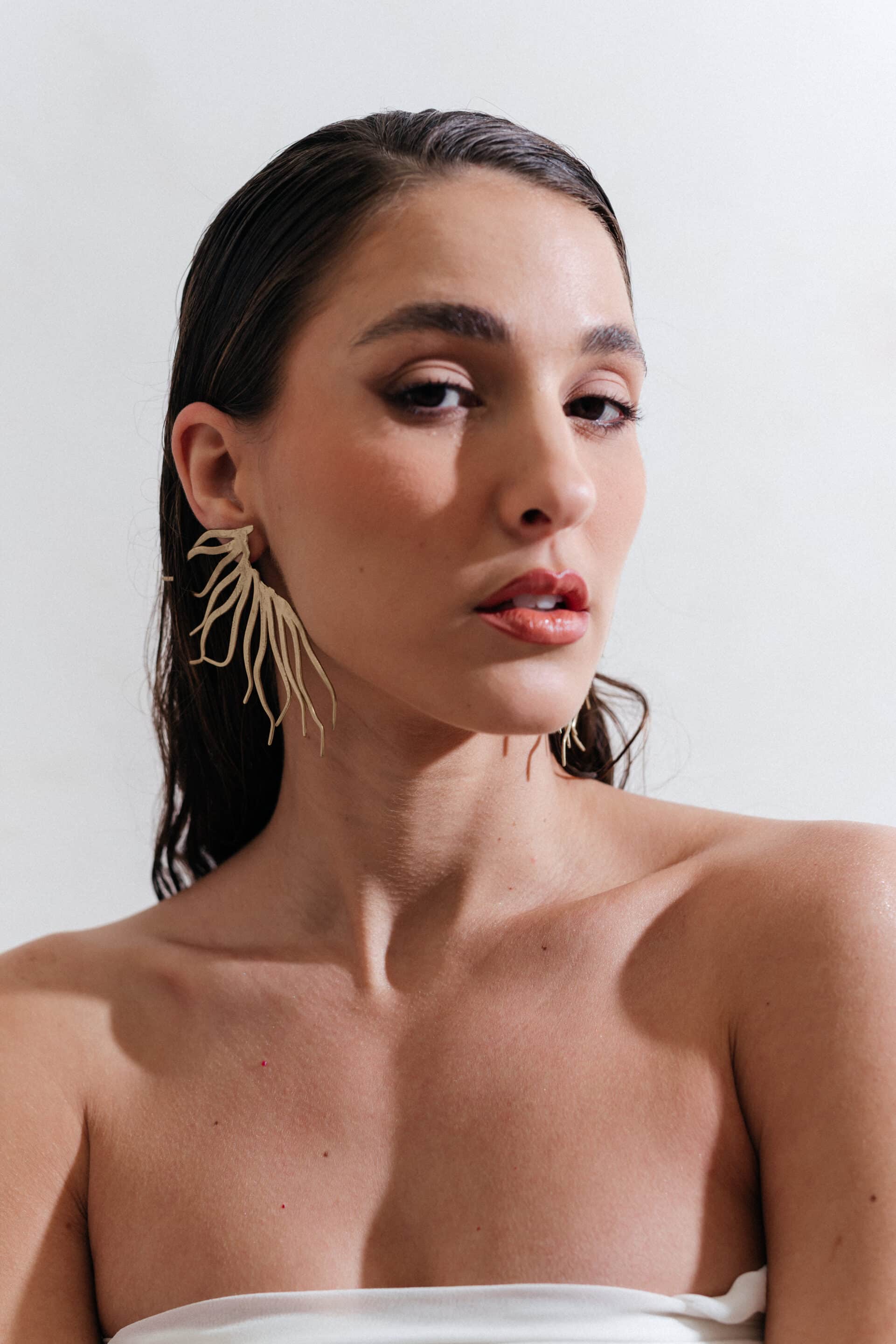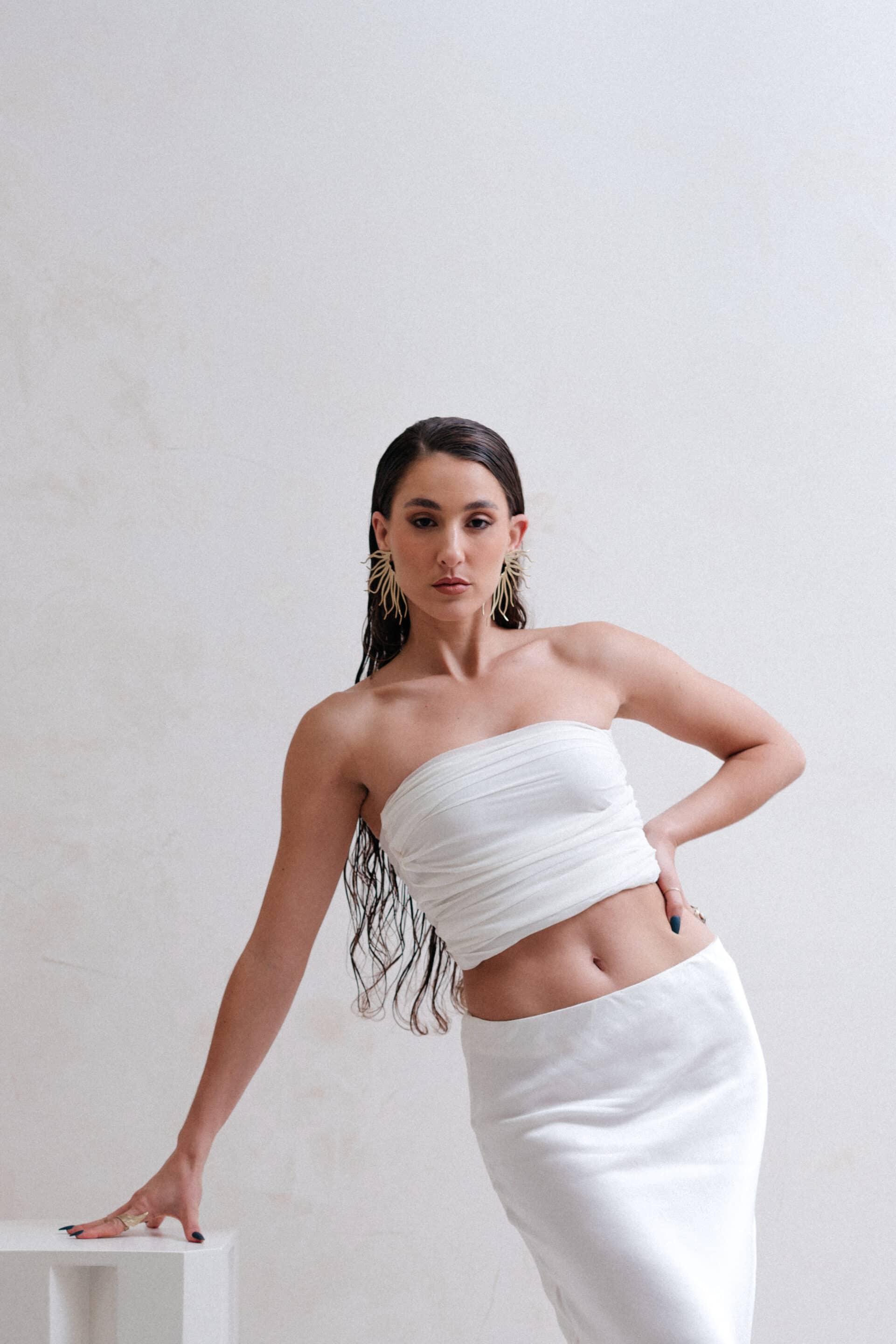 What can you anticipate about the music video? 
Lots of fun style moments— I felt like a Barbie doll dressed up in 5 different looks! It also shows a side to me that I haven't shown yet in a music video— my sillier side.  You may also see lots of juggling!  I had a whole lot of fun playing dress up in front of a green screen and working with the team on the backgrounds in post production. 
Do you draw from European tradition and aesthetics your looks as well?
Yes! My entire life has been a blend of two worlds and it reflects in everything I do.  I love to take inspiration from Ancient Greek art in my styling, and from traditional Greek folk dance in my choreography. My choreographer Rob Bynes is absolutely brilliant, he's on tour with Beyoncé right now, I've taught him Greek traditional dances and he has brought them seamlessly into our choreo.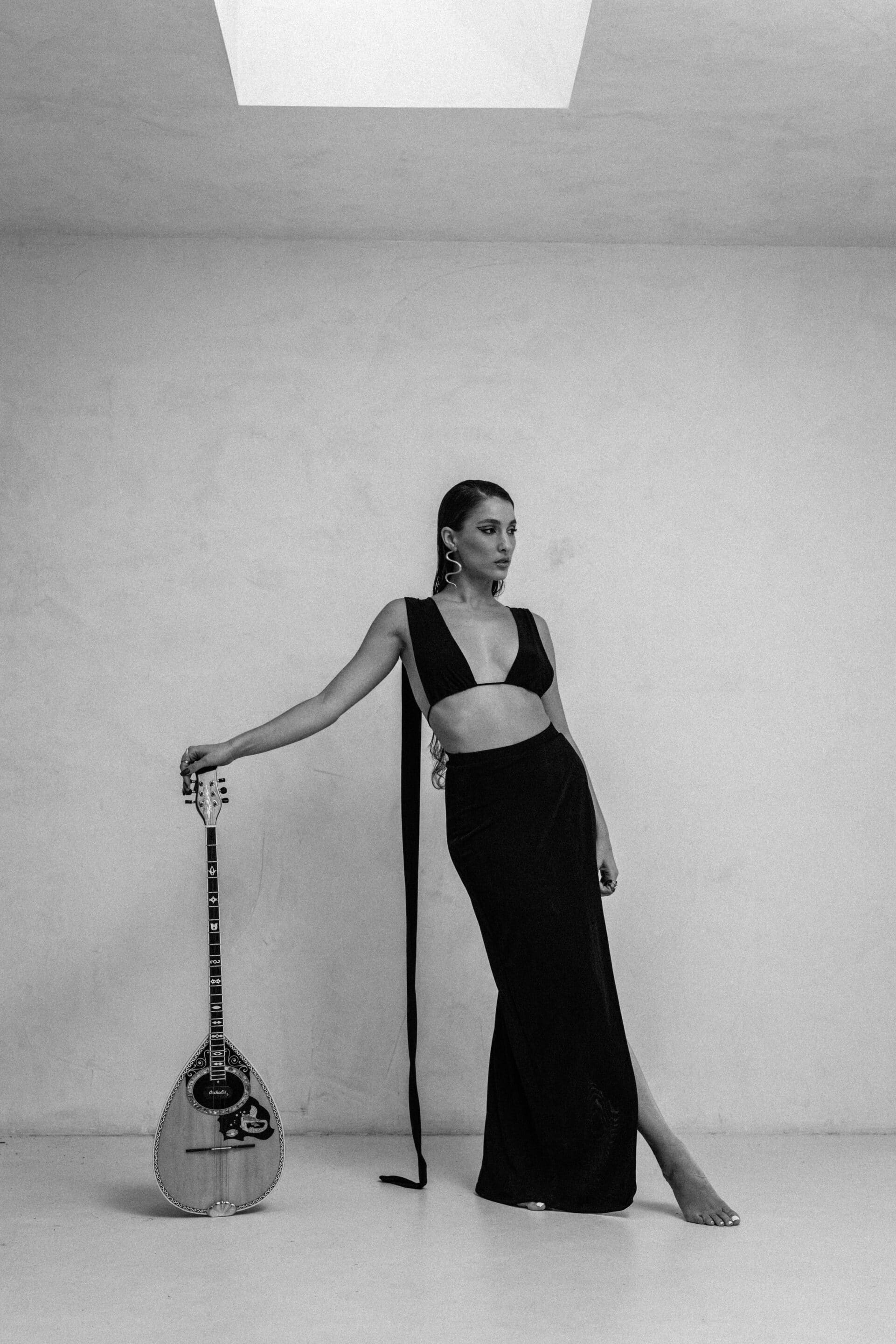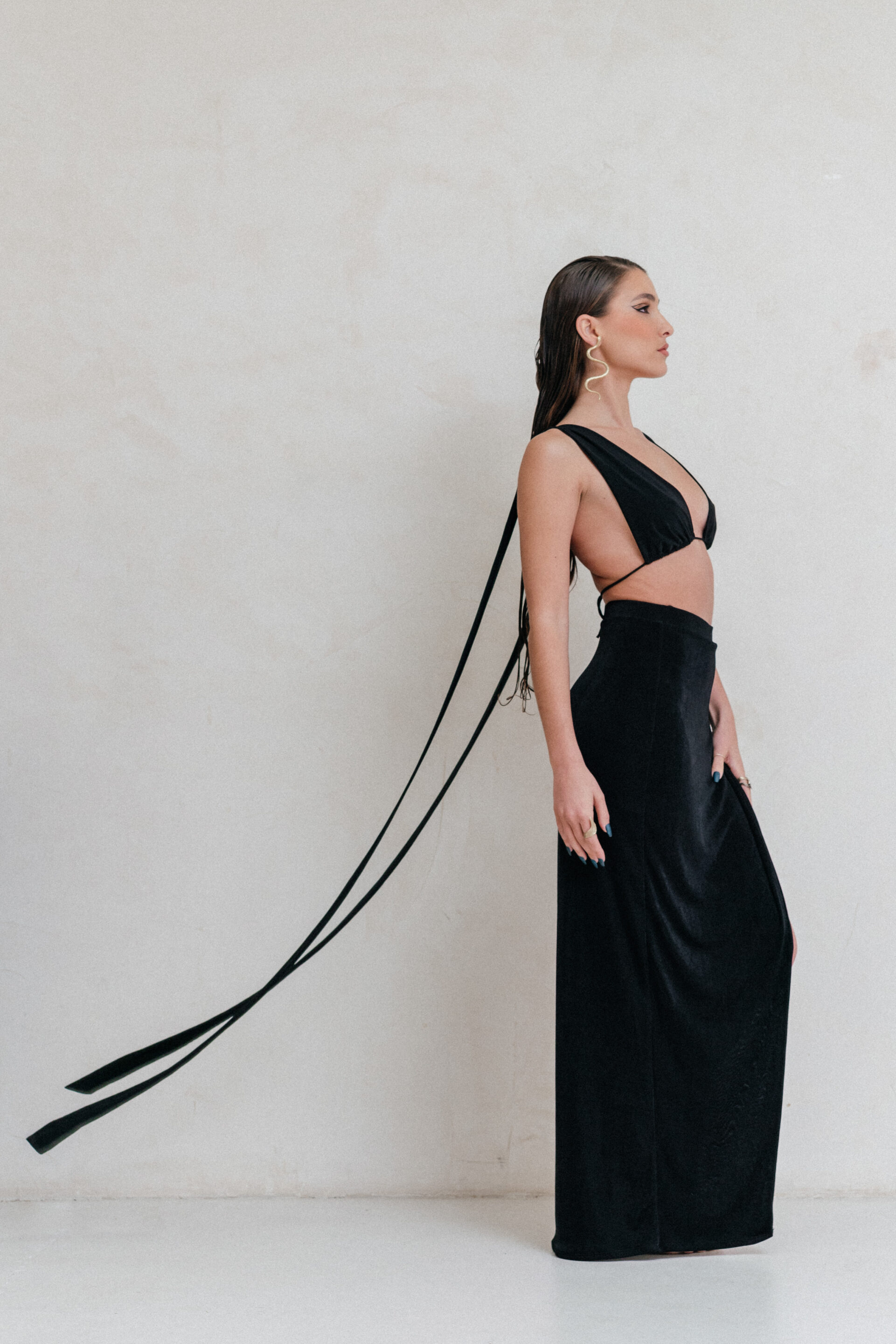 What can we expect from your music in the near future? 
You can expect lotssssss of new music with even more experimentation of blending modern music with Greek traditional elements. More songs in English, Greek and Spanish, more songs blending Greek and English and some collabs I'm still pinching myself about when I think about them. I'm also looking forward to bringing my first album to life sometime next year.  
How's Life on Tour?
Life on tour is tiring, special, emotional, and exciting all at the same time. This  is my first year playing about 70 shows + and it's a whole new experience getting to be on stage around the world in so many places.  I'm so grateful to go to all these new cities and meet new people who have connected to my music. Sharing space IRL with my fans is one of my favorite things on the planet! To all my fans who are reading this I love you and you are everything ❤️ Can't wait to see you again soon – Filakia (=kisses)!