Within his songs,  genre-blurring artist and producer SANYA N'KANTA shares his perspective, his gratitude, his artistry, and his soulful pop-rock hooks.  His next song and video for "The Tide" will be out on September 24, followed by the release of his new album Love Is Free, co-produced by Chuck Alkazian (Tantric, Madonna, Soundgarden, The Romantics) out later this year.
N'kanta paved the way for "Highway Road" with the July release of the song and video for "Easy Baby." About the song Dancing About Architecture said, "If the family tree of contemporary music is one where blues begat rock and roll, where soul and funk are first cousins and dance music is the strange nephew lost in his own world, then this single is a long-overdue family reunion." The video for "Easy Baby" garnered over 1 million in less than two months of its release
Tell us about the story of your art
Sanya – Art is interwoven into my life so much that it is hard to separate it from living itself. Writing is often the catalyst that helps me genuinely process the emotions that come from life's journey.
What is the message behind your art?
Sanya – My art is the expressed emotion. The message often changes, but I think some central themes of my art would be living for the day and finding peace.
What are some sources of inspiration for your lyrics and storytelling?
Sanya – The sources of inspiration are all around me and really, that inspiration is around us every day, waiting for us to tap into it. We just have to be open to receive it.
Who is an artist that you look up to more than others today?
Sanya – Artists with a unique style have the most significant influence on me. Bands that carve out their sound and make me think I've never heard anything like that before.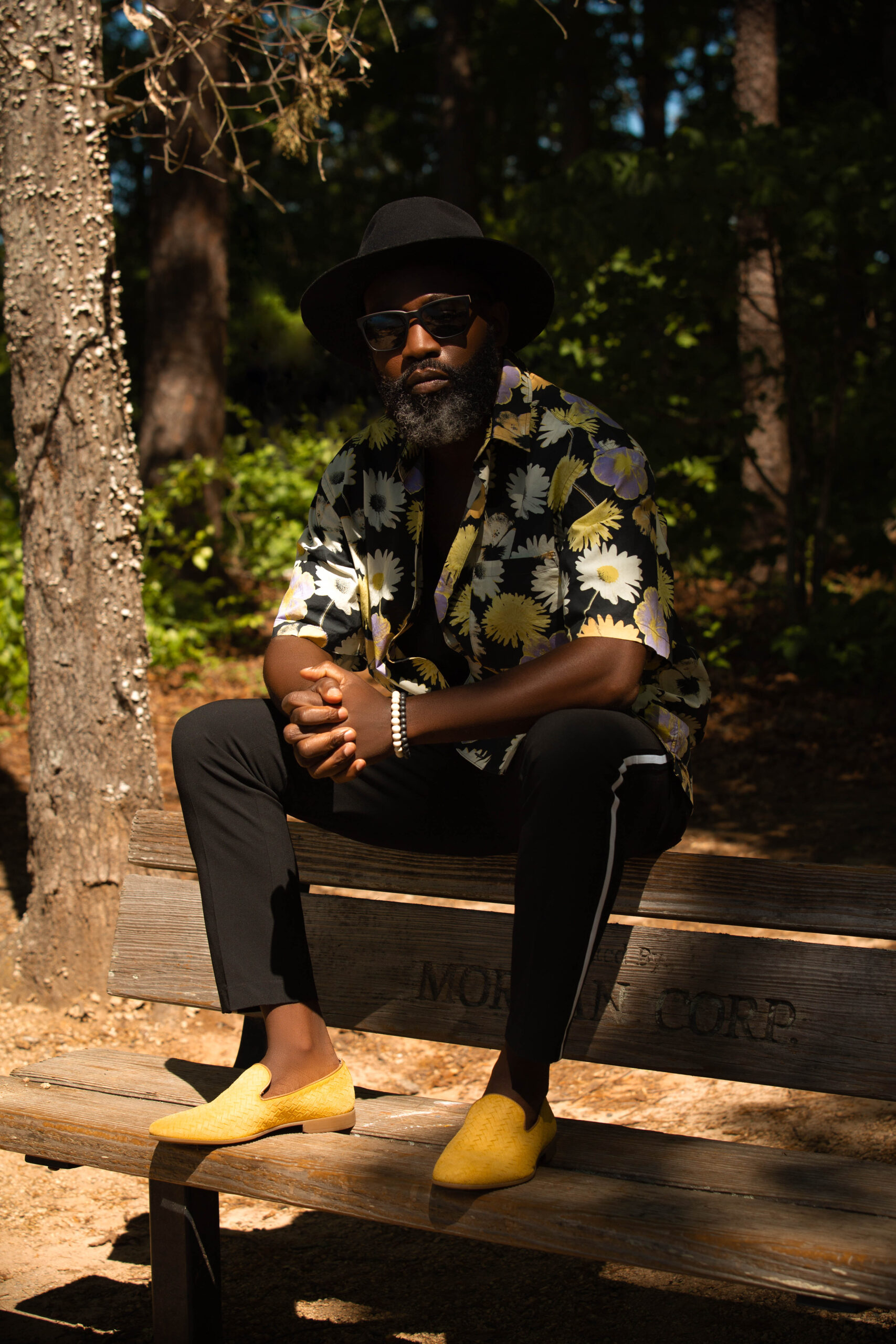 All-time favorite record?
Sanya – This is constantly changing for me. I don't have one particular record that I can point to as my favorite. Still, if we are talking about the different seasons of my life, I could identify so many amazing bands that have greatly influenced my art. One of my most recent "favorite records" is The War on Drugs – Lost in the Dream.
Tell us about Love Is Free and how it came about
Sanya – This is the second record that I have recorded with Chuck Alkazian during COVID times. The fact that he is an amazing producer with a great ear makes things easier when assembling an album remotely.
You seem to be fusing several musical genres. What inspires your sound?
Sanya – I try to take inspiration from all the music styles that I love. I believe the beauty of the different genres is combining them rather than separating them and placing them within a genre box.
What excites you the most about what you do?
Sanya –
The freedom I have to create music during my day, I don't take it for granted.
Where do you see yourself in 5 years?
Sanya – That's a long way for me to look into the future, but I see myself with several more albums and projects released and still enjoying my life to the fullest.
Your style is very original and elaborate. How do you take care of your aesthetics?
Sanya – I don't overthink it- I just write and create by following my instincts.
What was the most daunting moment in your career so far?
Sanya – Releasing several albums during COVID has been very daunting. Unfortunately, there is no official playbook written for this sort of upheaval to the music industry.
What is the best advice you've ever gotten?
Sanya – Showing up is half the battle, like with everything else in life. With my art, trusting myself through the completion of a song or a record is my biggest obstacle.
Where do you think the next game changer will be in the music industry and entertainment scene?
Sanya – In my opinion, the biggest game-changer for artists would be better compensation from digital media streaming.