Live Laugh Love is heralded by four highlight advance-tracks, including "Rebel Revolution," – an electrically charged rock 'n roll paean to self-love and transformation, made with Benny Reiner and 3x GRAMMY® Award-nominated super-producer Fernando Garibay (Lady Gaga, Nicki Minaj, Britney Spears) – as well as "Wendy's Parking Lot," title track "Live Laugh Love" and "BUBBLEGUM." "BUBBLEGUM" is accompanied by an official music video made with long-time collaborator Worst November. Rocket and Worst November filmed on the Q train in New York this past September, capturing the empowered artist letting loose in a deserted train car, sporting grungy glamor looks and blissfully rocking out to her guitar heavy anthem.
Rocket has long been known for her DIY approach to creating her visual universe as an independent artist who relies on the strength of her originality, creativity, and authenticity to build the Sizzy Rocket world without a major label budget. Owning her sexuality as an important part of her identity, she released a Playboy-certified sex-tape music video for her 2020 single "Smells Like Sex" (a reclamation of a woman's power in leaking her own scandalous video), which went viral on YouTube, inspiring long-time peer FLETCHER (via Capitol Records) to follow suit with her own version of the voyeuristic concept.
What have you been up to these 2 years?
I think it's pretty obvious when you listen to the album!!
What made you want to make a record after two years?
I will always want to record. That's like asking me if I believe in God.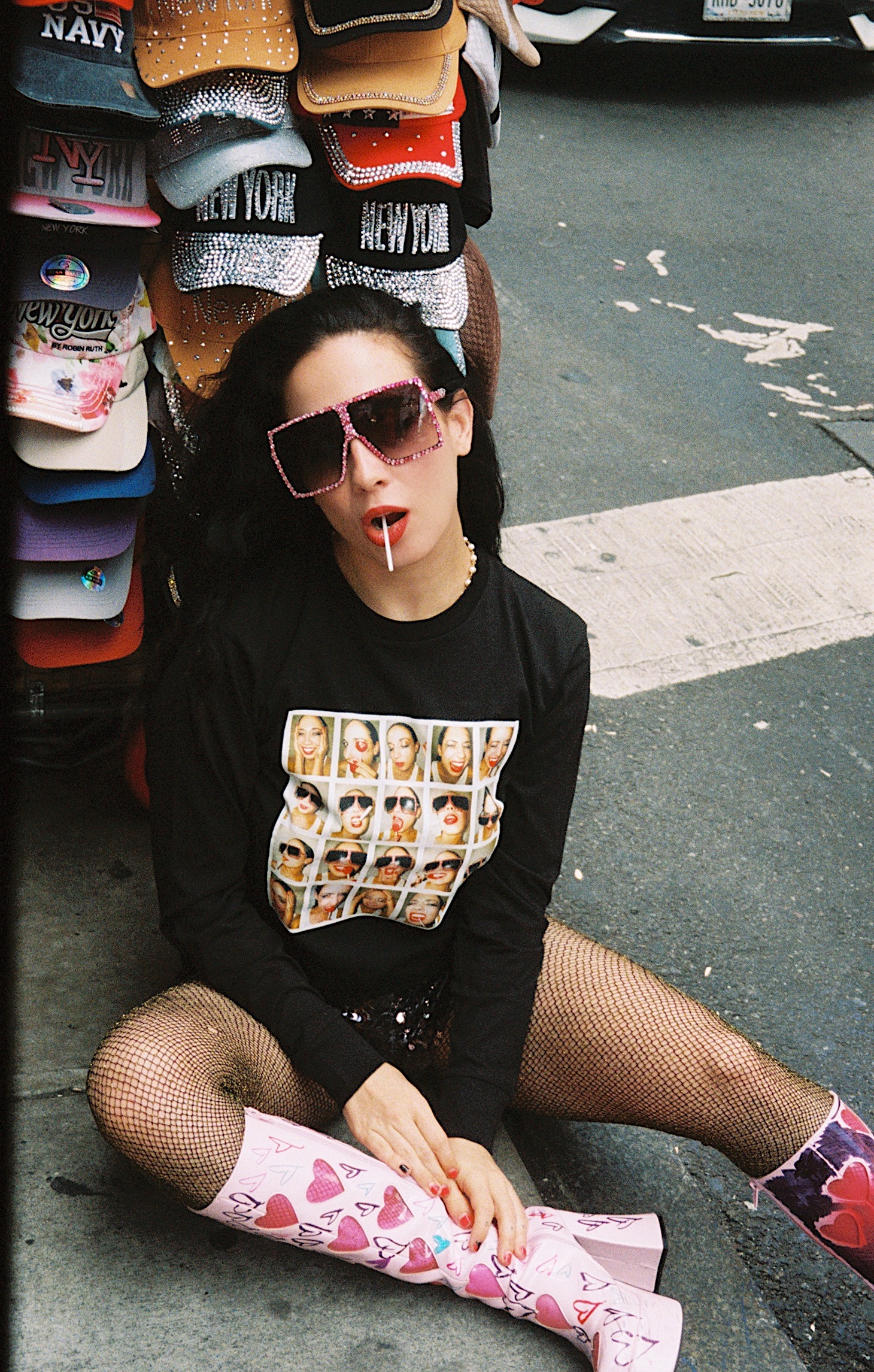 What's this record about in a few words?
living, laughing and loving.
Favorite track on the record and why?
lasso the moon because it's unlike any other song ever. She's truly special.
What do you have planned for 2023?
tour, fall in love, become a rockstar, take over the world xx