Born in Norway and raised in Spain with a Chilean family, Andrea brings both the hot and cold in pop. Now the London-based sensation is back with a sizzling new summer bop 'Kissing Strangers'. The sleek new offering flaunts a flirtatious melody, a groove-tinted rhythm and Andrea's sweet and flawless vocals. Andrea co-produced the track with Grammy-award winning producer Andre Lindal (Justin Bieber, Kelly Clarkson).
LISTEN HERE
1. What do you think makes this song special?
I think it's a combination of playful lyrics combined with a playful instrumental. It's a song that's meant to be taken lightly, make people disconnect and just enjoy for a few minutes. The complex simplicity makes it very special.
2. What inspired the song? Any funny anecdotes?
Kissing Strangers came from when we went into another lockdown over a year ago. My friend had just broken up with her boyfriend and was upset about it, but as she was preparing for the single stage in her life, lockdown started. So she texts me «I was looking forward to kissing strangers». Being the songwriter that I am, I thought these words were quite catchy, so I wrote a song about it.
3. What's your favourite song of yours?
That's like choosing between my children. Impossible. I think tell her that too is special because of the raw storytelling. Body talk is the perfect modern take on throwback Justin Timberlake songs. All I want has the funkiest bassline, while Kissing Strangers is minimal pop.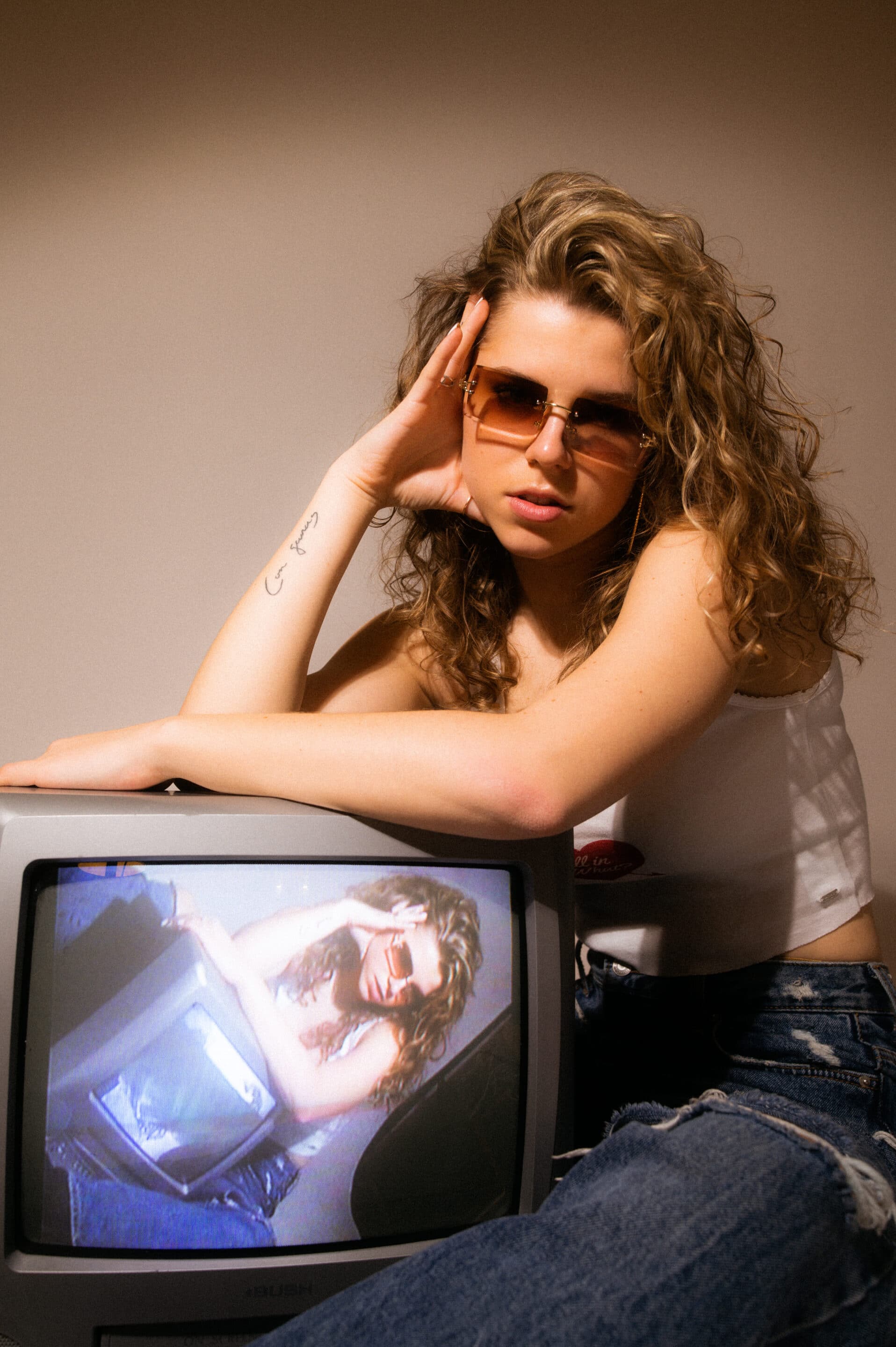 4. What was one of the most difficult moments of your career?
The most daunting was moving to London not knowing anyone and studying a male dominated subject. It was intimidating and challenging, yet made me grow a lot and fast.
5. How do you fight depression and feeling uninspired?
I try and embrace all feelings that come my way. I try and find the bright side after a while, and it helps knowing that I've improved the most after some painful growing pains. Knowing inspiration will come and go, and that's okay. Rather than fight those feelings, I try to accept them and get inspired by doing new things or taking on new challenges. Motivation will never stay consistent, but keeping the reasons why I started close to heart always helps.
6. How do you value your Mediterranean heritage?
I grew up in Rojales, Valencia. A small town that I am eternally grateful for. The music, the people and the culture. I try and value all I've learned and seen growing up in the way I carry myself. I try to pay homage to home through music and my values. In the future I would most definitely like to try and incorporate more elements from home.
7. What was an artist you listened to on repeat last year?
Rosalia. Especially her album "El Mal querer". It's such a cohesive piece of art, both sonically and lyrically. The way it's so pure and raw. My goal is to make something as striking and beautiful as that.