'One' the most driving and explosive song on the new Hercules & Love Affair album 'In Amber' has been met with the sublimely poetic visuals of the singular artist and photographer Tim Walker. It stars Salvia, a visionary creator who has in recent years impacted both the fashion and art worlds.
Set amidst a treasure trove of raw earth, peppered with objects of memory and meaning, the emergence of a natural and ferocious character takes center stage. With references to the haunting detailed paintings of Jan Van Eyck's singing angels, Salvia revels in her own birth, emerging into a powerful and dominating force – taking all things by their reins, and subsequently assuming her own reign.
In ANOHNI's words – "'One' is a song Andy and I wrote to celebrate the vigour of survival as an eco-femme battle cry. We wrote the lyrics together, pouring through our histories. At certain points, especially as kids, we both fought hard to survive. "No More Dying" in a figurative (and literal sense) is proclaimed as a dare and a raging threat to those who seek to crush empowered innocence.
Salvia, the vanguard of a younger generation who has fiercely explored modern identity, was the perfect channel for the song and the video. When Tim Walker confirmed that Salvia was open to collaborate, we were thrilled. For Hercules and Love Affair, a project that since the beginning has sought to express uninhibited queer freedom of expression, this video feels like a crowning achievement. And I am so grateful."
Tim Walker – "The lyrics by Andy Butler and ANOHNI are prophetic, important and a warning .EVERYONE is natural … no matter who you are … you are a child of Mother Nature … Respect Mother Earth, respect Nature and the natural… Without respect for the Earth she will unleash a natural armageddon of her making."
Tell us about your story as an artist
I started expressing myself creatively very early on. My mother has a wonderful sense of color and fabrics having grown up with her mother being a seamstress, so I think firstly I was drawn to colors and fabrics. However, I started expressing myself through music quite early on, and began writing songs as a 10 or 11 year old for the piano.
I subsequently had teachers throughout my teen years who encouraged composition. In those years I discovered subculture, specifically what might be considered now early electronic music and started to pursue that.
At some point via collaboration with more established artists like ANOHNI my work was heard and I have continued on since then. I also write, and use my hands to make things.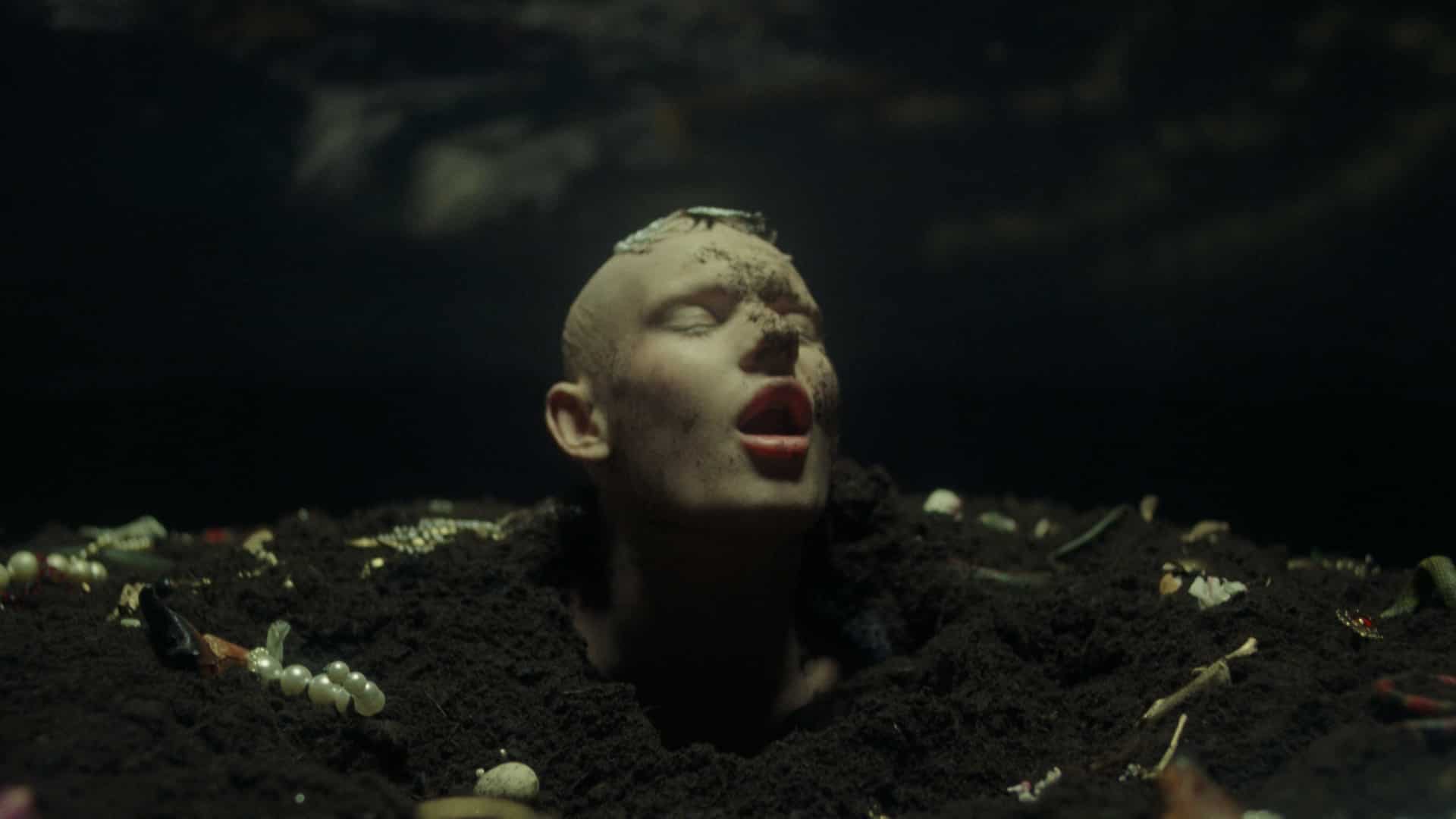 What do you think is the most important aspect of your life right now?
My peace of mind, focusing on being present, stable and of use to the world.
What makes this song special in your opinion?
It is a song about triumph in the face of oppression, even persecution, and solidarity.
What inspired this track?
Aesthetically, techno and wave music – lyrically, desiring empowerment.
What inspires your visuals and aesthetics?
Many many things. Often the environment where I live plays a big factor. Currently I live in Gent in Belgium, home to the painting 'Het Lam Gods' by Jan Van Eyck that's featured in the video for "One".
The work of surrealists, specifically female artists like Leonor Fini, and Remedios Varo, minimalists like Eva Hesse, folk art, the written word – for instance, revisiting Edgar Allan Poe was big for me in the recent past