Rising teen talent, Cmagic5, is a soulful Canadian singer/songwriter and musician from Toronto. At age 4, she began performing in musical theatre and from then on she fell in love with music, immersing every ounce of her body into her art. As an actress, model and classically trained vocalist, her bold, confident and vivacious style has made her a force to be reckoned with. Cmagic5 truly believes that music is magic and offers an enchanting medium to connect with the world through its universal language. Her passion for making others smile and feel good is the motivation behind her music. Her much-anticipated debut album explores themes of self-empowerment and love.
Her debut album, Ready to Run, draws on a mix of musical influences including rock, reggaeton, R&B, and classical, blending them into a modern pop sound. With catchy melodies and powerful lyrics, the album is a contemporary-pop whirlwind of self-worth and motivation, with a refreshing blend of old school vibes and futuristic sounds.
Tell us how you picked music as your objective and passion
Response: Hey there! Thank you so much for having me.
I believe music chose me. My passion for singing and acting manifested itself when I was very little with me performing to a living room audience at the age of 5. The inspiration for writing songs was all around me and I had already started writing melodies at the age of 6 and began performing to a larger audience. I captured anything around me that motivated me at that age such as colors and animals and put it into a song. By the age of 10, my articulation developed as my thoughts and emotions matured, and I had written and composed my very first original song along with an EP in just a few days. The lyrics were very raw, pure and straight from the heart, which laid the very foundation of my debut EP titled "Destiny's Calling".
My elementary school years were a difficult time for me, being bullied. When enough was enough, music became my sole companion and opened up a plethora of avenues. I grabbed my acoustic guitar and dived deep into songwriting. This was the defining moment when I knew that I wanted to pursue music for the rest of my life. Most importantly, I wanted to give back by inspiring others to feel the same magic that I experience through music. "Destiny's Calling" was a basement recording that led to my future professional studio recordings. There has been no looking back ever since… And here I am with my Debut Album "Ready to Run" created and released all through these trying times in history – the pandemic.
It's my vivid imagination and original ideas that made me want to think of something creative and different. Spilling the tea here, as they say. The "C" corresponds to the initial of my first name, which I may choose to reveal sometime in the future… sshhhh. The number 5 is my lucky number, being born on the 5th day of the 5th month. Ever since I was little, I always hoped people would experience "magic" through the power of music.
What's the part you liked the most about making music?
I absolutely love all aspects of the creative process, but I feel a deep connection with the songwriting process. With my soulful vocals, a victorious spirit and honest storylines, I try to be as transparent as possible. I have quite a vivid imagination, which opens up the floodgates to many ideas all at once. This can be overwhelming at first, but once I organize my thoughts and emotions, everything is put into perspective. When it comes to the early stages of writing my songs, there is no specific format, or golden recipe that I use every time… that's the beauty of it! The music could come before or after the writing, or the lyrics and melody could resonate at the same time. Each song has its own creative journey and tells a different story.
Who did you grow up listening to?
One of my greatest musical influences has always been Nina Simone. Her voice, style of music and work ethic have all inspired me to be the greatest musician I can be. One of her most successful songs, "Feeling Good" was the first song I began to perform in front of large live audiences. The more I sang it, the more I began to discover my true abilities as a vocalist. The profound response from the audience motivated me to think of my art and passion as a career and hone my craft even further.
My other musical influences include Whitney Houston, Dua Lipa, Christina Aguilera, Miley Cyrus and Toni Braxton.
What is your creative process like?
When it comes to my original music, I like to give every song a different vibe with its own identity through my vocal delivery and song-writing style. My writing style is vivid and direct to my listeners, conveying a positive message to smile, succeed, and prioritize yourself. I try to make my lyrics as sincere as possible and universally relatable. Once I start writing, it just flows. Somehow the most honest work comes when you aren't trying to push for something and you allow your creativity to flow. When I'm recording in the studio, it's as if all my worries are consumed by music, and it's just an amazing experience that I'm sure all artists can relate to.
My music communicates feelings of truth, freedom and empowerment driven by evocative and captivating vocals. It encourages people to live their life to their fullest potential by singing along and expressing themselves through dance. While my music is suitable for all ages, its key attraction is amongst the Gen Z.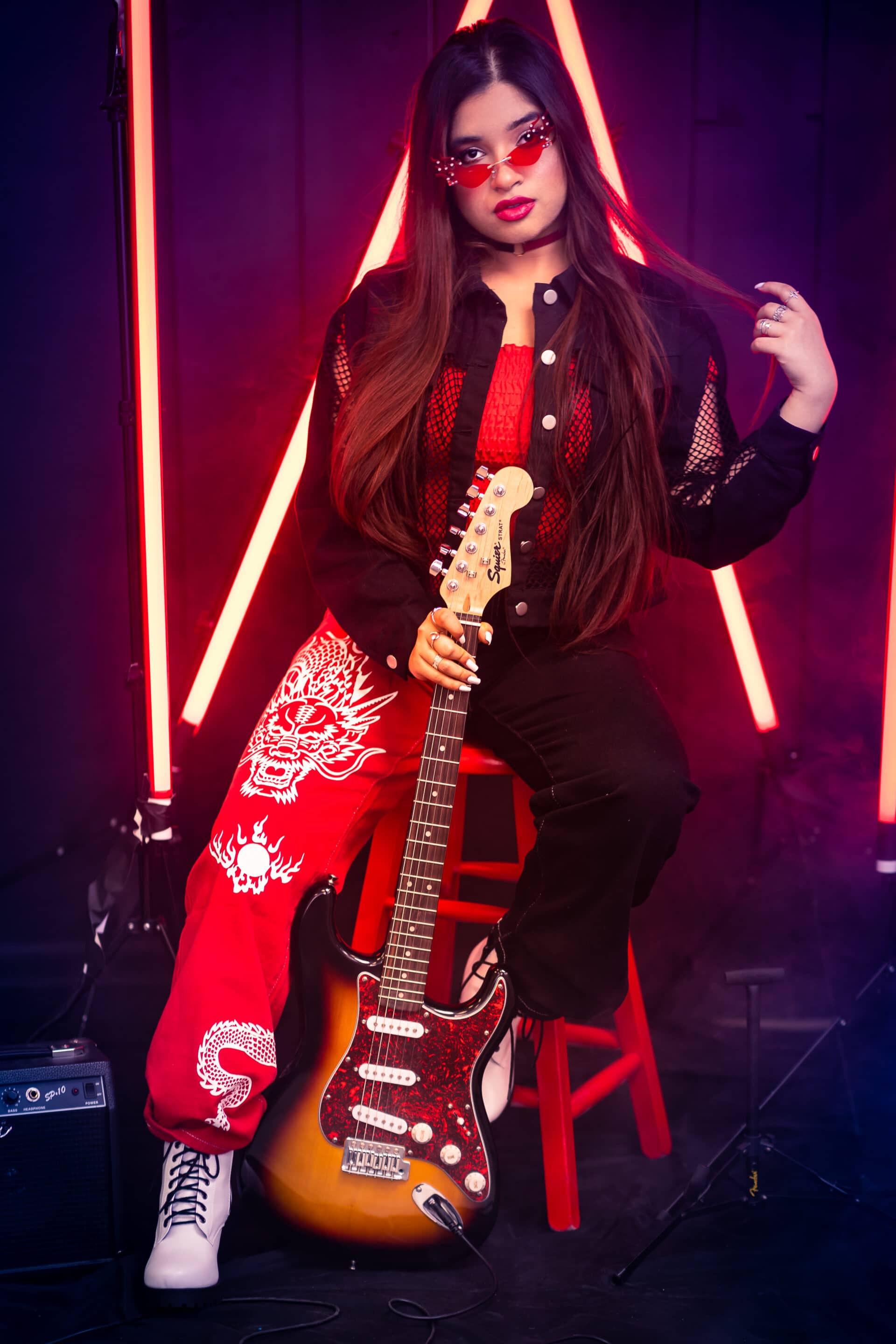 What inspires your lyrics?
For as long as I can remember, music has always been a part of my life. The lyrics are inspired by a mix of both personal experiences and what my friends were going through. Taking inspiration from other's or my own life experiences, toxic relationships, bullying etc. I started writing and there has been no looking back. My music has been greatly inspired by real life experiences and is a blend of reality and my vivid imagination. Music is magic and offers a diverse platform that transcends all boundaries irrespective of different cultures and languages. You just let the creativity consistently flow. It's a surreal experience to feel, visualize, articulate and embellish it with your own voice and own music. It is therapeutic and offers a platform to share your ideas and narrate your story in a very unique way.
What inspires you besides music?
As an artist, I believe creativity is a trait that is inherent and intuitive. I am grateful to my parents who supported my passion and provided me with a strong foundation in the creative arts including dance, drama, and music, as a child. I was able to harness and develop my acting skills further and played lead roles in yearly Summer Broadway performances. Along with acting, came opportunities to model as my bold and vivacious style are representative of some brands that I have collaborated with in the US and Canada.
Fashion, I believe, inspires my music as I truly believe that fashion and music compliment each other. The relationship is dynamic, mutual and robust. With every new single, my delivery is accompanied by a unique story, spicy colors, enhanced visualizations and memorable graphics. My vivid creation and portrayal are truly reflective of my youthful, bold, and vibrant personality and brand. As a teenager and a creator, I like to think outside the box. While being influenced by current trends, I want to uphold styles that dare to be different and appeal to the youth and pop culture, and is a true representation of my work
Tell us about your latest release and how it came about?
My new single "Love Me If You Can" takes us on a soaring journey through love and self-respect. The new track is exciting and emboldens the audience to love and to be loved in this game of life. Speaking to the single, throughout the entirety of the song, the beat gives off an empowering and edgy vibe, to encourage listeners to be themselves unapologetically. What starts off as a slow and calm melody quickly escalates to a dramatic beat. This beat allows listeners to sink into the song, leaving you buzzing with energy for hours afterwards.
The song was inspired by the feeling of loving someone deep enough to change yourself. Narrating a tempestuous relationship, it is a captivating yet heartwarming track, exploring a young mind's dilemma by choosing to either lose yourself and become someone else to suit a lover's expectation or to choose to love yourself more and remain unchanged and just walk away. This emotional turmoil unravels itself through compelling lyricism "Love me if you can" with deep moving bass lines, splicing together emotional elements with effervescence and confidence.
The lyrics "You want someone I can't be" demonstrate that there is no need to pretend to be someone else just to save a love relationship. The centerpiece of the song is undoubtedly the bridge as it totally contrasts both musically and lyrically, giving you goosebumps all over. While the interlude-like bridge is slow and dramatic, the lyrics "I'll never change for you, it hurts too much to measure up" are filled with melodrama reassuring and to accept people just the way they are.
Do you have any peculiar pre or post show rituals as a band?
I always try to give myself time before a show to:
To check up on my gear and make sure it's fully functioning and ready to roll through a soundcheck.
A relaxing vocal warm up along with light stretches. Also make sure I'm staying hydrated.
Personally, meet the sound engineer to thank him for his time and ensure everything is functioning as it should.
Thank the venue owner and hosts of the night.
Last but most importantly, just breathe and have fun.
After the show, I would hit up my favorite restaurant, Dave & Busters!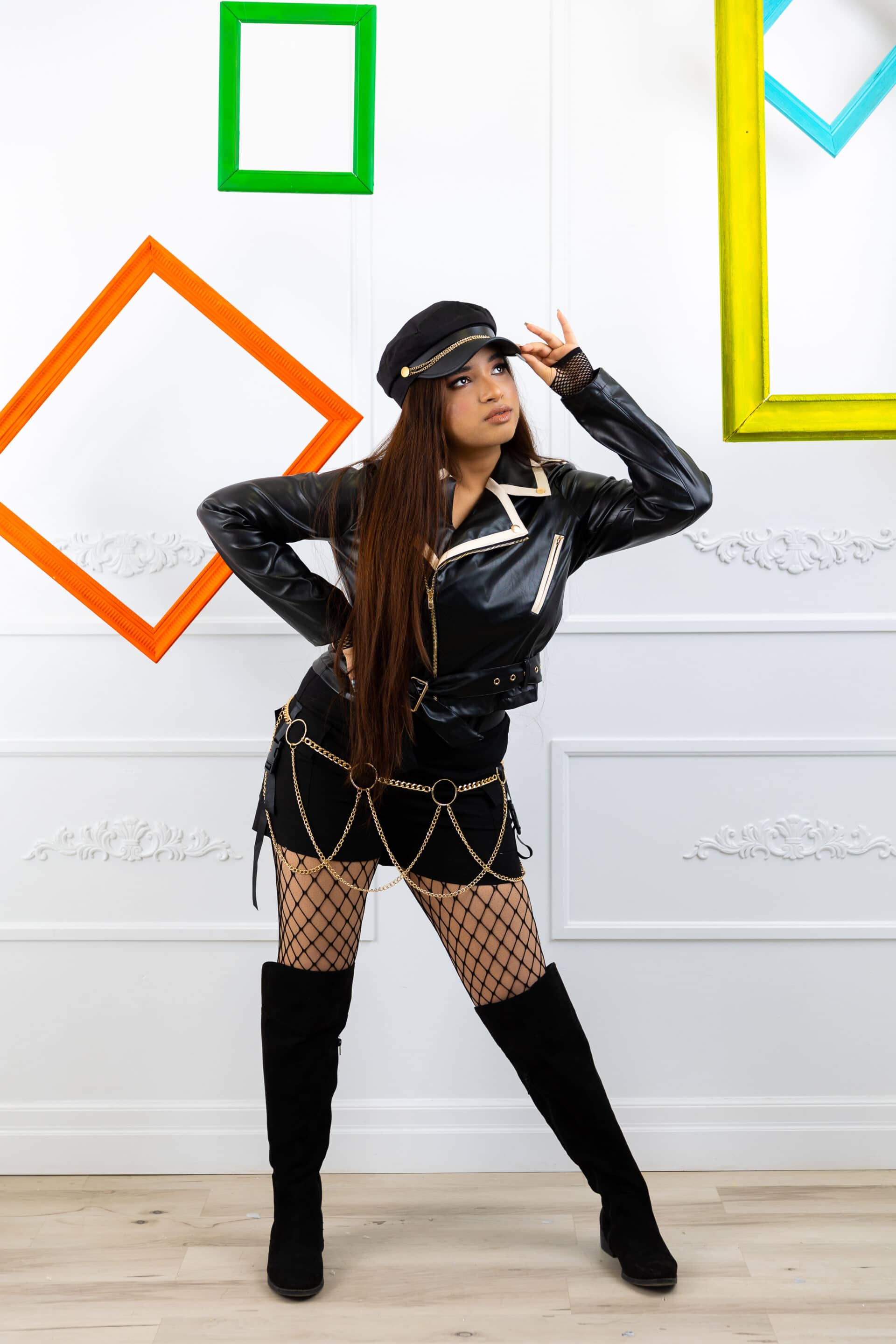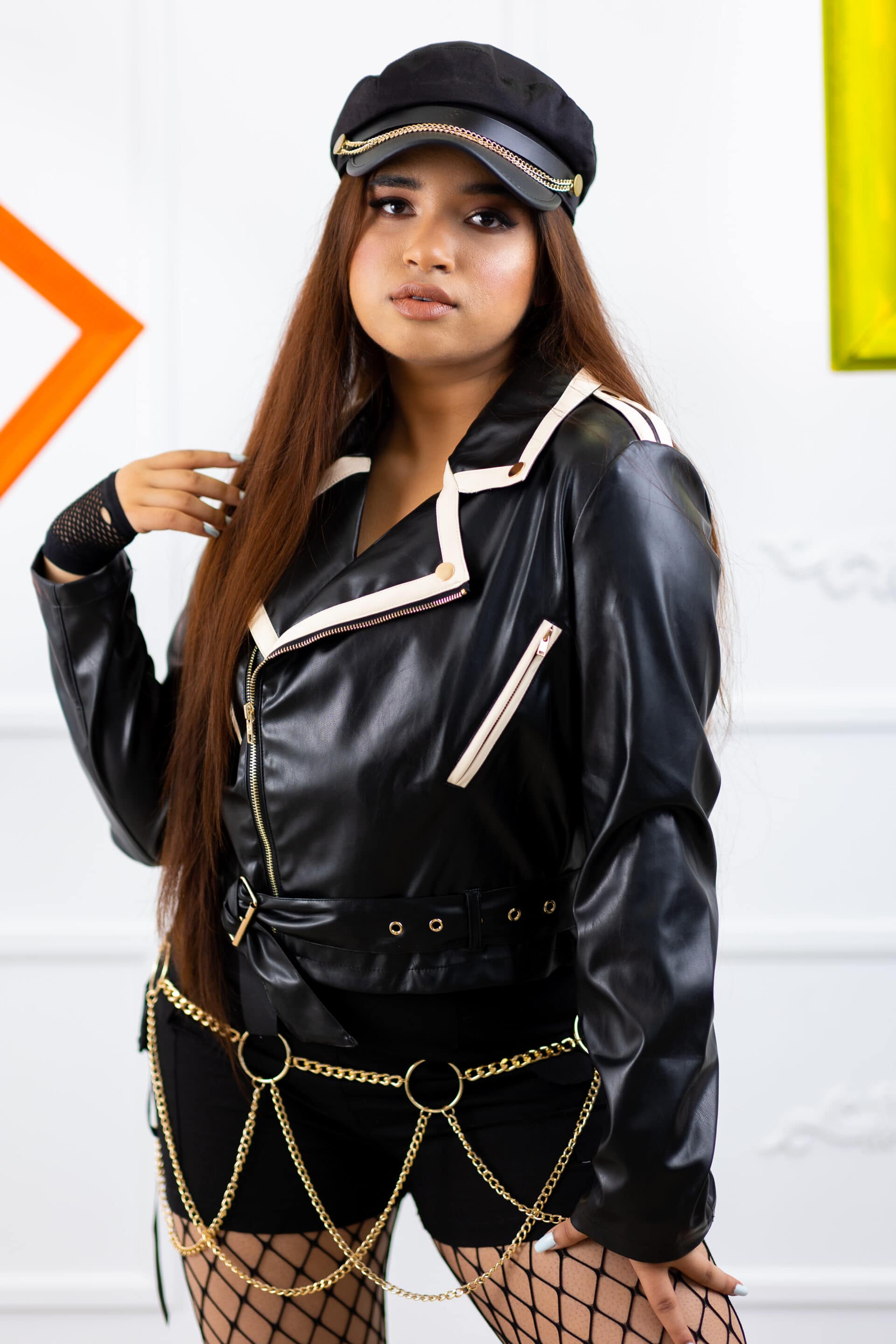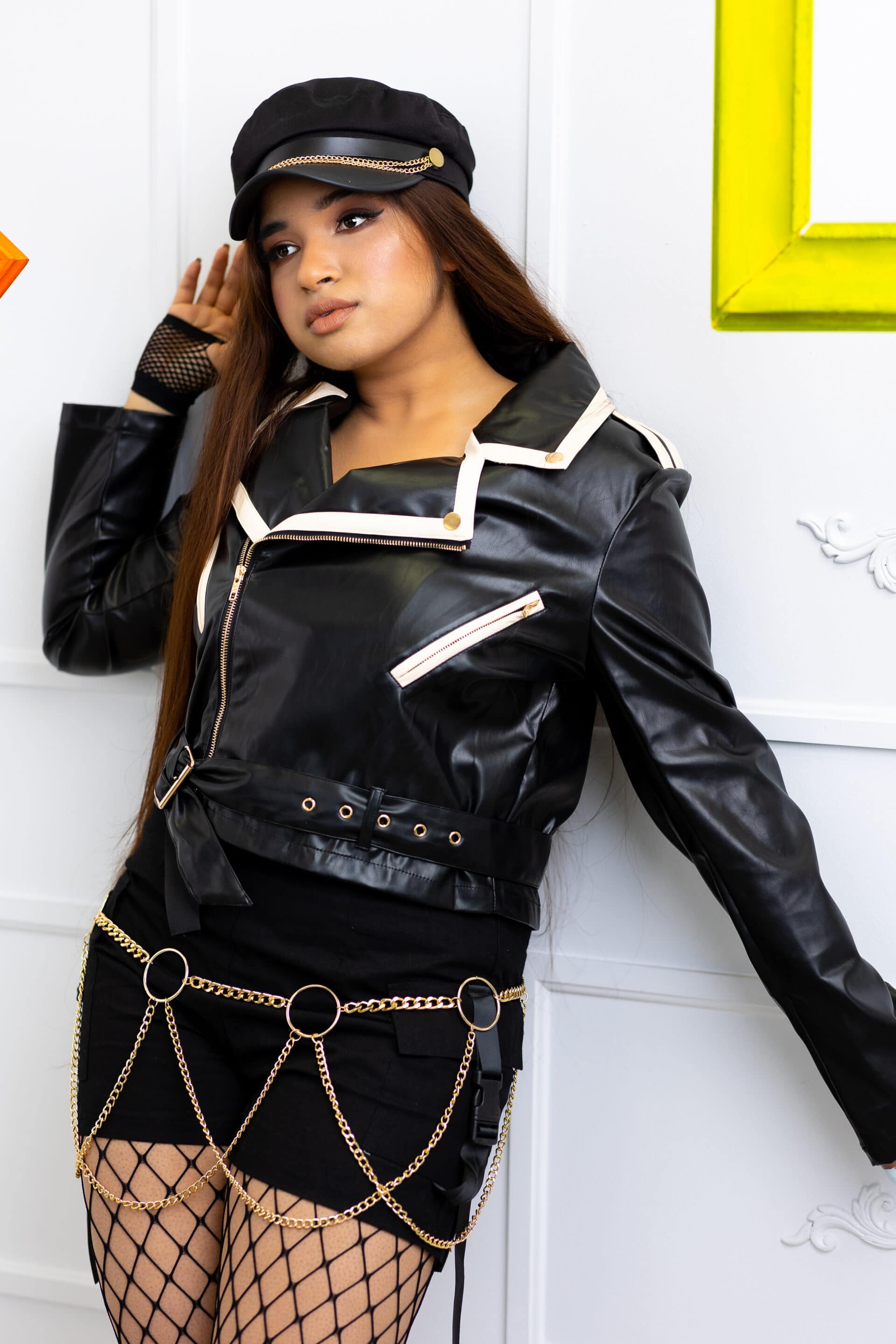 How are you recovering from last year and what are your plans for the future?
2020 has been an interesting year for everyone, full of transitions, and I kind of think it's only up from here. I am grateful for interactions like this and can't thank you enough for having me! I'm excited to continue sharing what I love and finding new ways to create during these times. I'm looking forward to a more personal discovery, and sharing this journey with the world.
While 2021 still seems bleak now, I hope to go on tours, perhaps drive-in shows with sanitizer shots haha, hoping it would be safe enough to do so then. For now, my biggest goal has been to release my debut album which I finally managed to release on 05/05. I am working on a couple of different styles and am stoked about sharing it with the world.
I am also preparing for some international radio interviews, podcasts as well as digital magazine features. I'm excited to be collaborating on the remix for some of my songs with different producers, and establishing synergies in the future.
Stay tuned and connected with me through my socials!
Spotify – Cmagic5
Instagram – @Cmagic5
YouTube – Cmagic5
TikTok – @Cmagic5music
Website – Cmagic5.com
Who inspires your style and aesthetics?
To me, style is a confidence you wear all the time! It is your greatest asset and it is very important to me as it makes a statement about your personality as a whole.
No doubt, due to time constraints, it is challenging to keep up with trends as there is always something or someone trending. However, I am not under pressure as my mom is my go-to and has a pretty good fashion sense. I would like to make my own mark in the fashion world, and differentiation and creativity are key factors. I believe it is important to celebrate your uniqueness and dare to stand out. I try to represent my artist brand in a way that takes the uplifting and empowering messages from my music, and channeling that energy through a vibrant and exuberant visual style. This is reflected in my personality as well.
What is the achievement or moment in your career you are the most proud of and why?
Being a self-managed artist and a first-year University student can be challenging, no doubt!
One of the most rewarding experiences so far, have been releasing my debut album during the pandemic as an independent artist, self-written, self-composed, and co-produced by yours truly. Another challenge of pursuing music as a self-managed artist, is trying to find the time to do everything, from making the music to releasing it. However, by overcoming these challenges, it gives me such a rewarding feeling that makes me proud of myself.