This week, let's explore paradoxes as we enter week I-don't-even-fucking-remember-cuz-time-is an-ILLUSION of pandemic-induced quarantine. A topic declared by Carl Jung to "reflect a higher level of intellect and, by not forcibly representing the unknowable as known, gives a more faithful picture of the real state of affairs."
So here we are, all getting slapped in the face by reality, and I present you a snapshot of artists using music to process the dichotomy between desire & loss, trial & error, and inevitability. We all literally having no fucking clue what the 24 hours – not to mention the next week – will bring, so let's just listen to music and forget about it.
Evergreen – Ryan Beatty
This track – really this whole album – is a beautiful journey, Beatty's silky vocals and effervescent harmonies ensnare you in his sonic universe. He explores codependency and toxic attachment, something I think many are having to grapple with in this time of social distance.
Leave as fast as I can, stayin' back could be bad (I lose sleep)
Though I wanted you back, I wrestle with that (oh I lose sleep)
& coming to terms with the unknown, a release of control in the face of uncertainty.
If there's nothing else 'round the corner
We can meet up right where we left
This is the album you will have on repeat when you cook dinner, smoke weed, lay in the sun, etc. etc. It's very multipurpose.
Daydream – Ekcle, Aether, Zes, Lilia, Grand Pavilion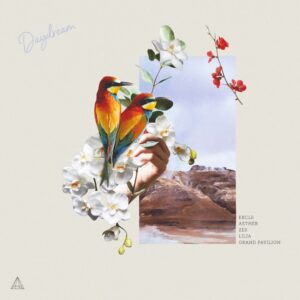 I'm back with Zes but what can I say, I'm a bit obsessed. This song is a collaboration between some of my favorite artists, and all proceeds go to support the UN Refugee Agency. So not only do you get to stream a gorgeous track, it's for a good cause.
This track is a wonderful blend of Ekcle's playful use of time signatures, Grand Pavilion's synths, Aether, Zes', & Lilia's enchanting exploration of harmonic layering. Lyrically they bring attention to the paradox presented in the context of the current global climate, as it took a pandemic to wake people up enough to realize that we are going down a destructive path.
Now that we've lost the game
We find our peace
Peach – Jason Nolan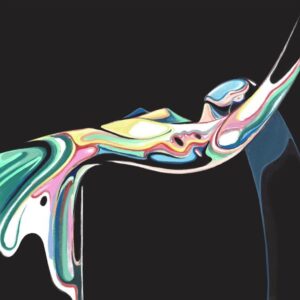 This song starts out a little aggressive, but give it a second. It's worth allowing the time for it time to unfold – the beat and harmonies gradually grow more complex and off-beat as the track progresses. A lot of music being released currently is about coming to terms with inevitability – that you can't force things to go your way – and this is no different.
I'd be lying if I said that I didn't care
And to tell the truth now
No matter where I'm supposed to be
The substitutes are a poor excuse
It's never a perfect symmetry
I guess the moral of the story is just to LET IT GO FOLKS [insert frozen gif here]
Stream What We're Spinning on Spotify.