Enchanting his audience for many years now, Jamal Lamont has previously shared the stage with stars such as Dave Chappelle, Mali Music, MAJOR, Musiq Soulchild, Avery Wilson, Faith Evans and John B. He has also been a guest on The Tammi Mac Show (FOXSOUL) and appeared in an episode of CBS' The Neighborhood, as well as Janelle Monáe's Turntables and Cocoa Sarai's Big Dummy music videos.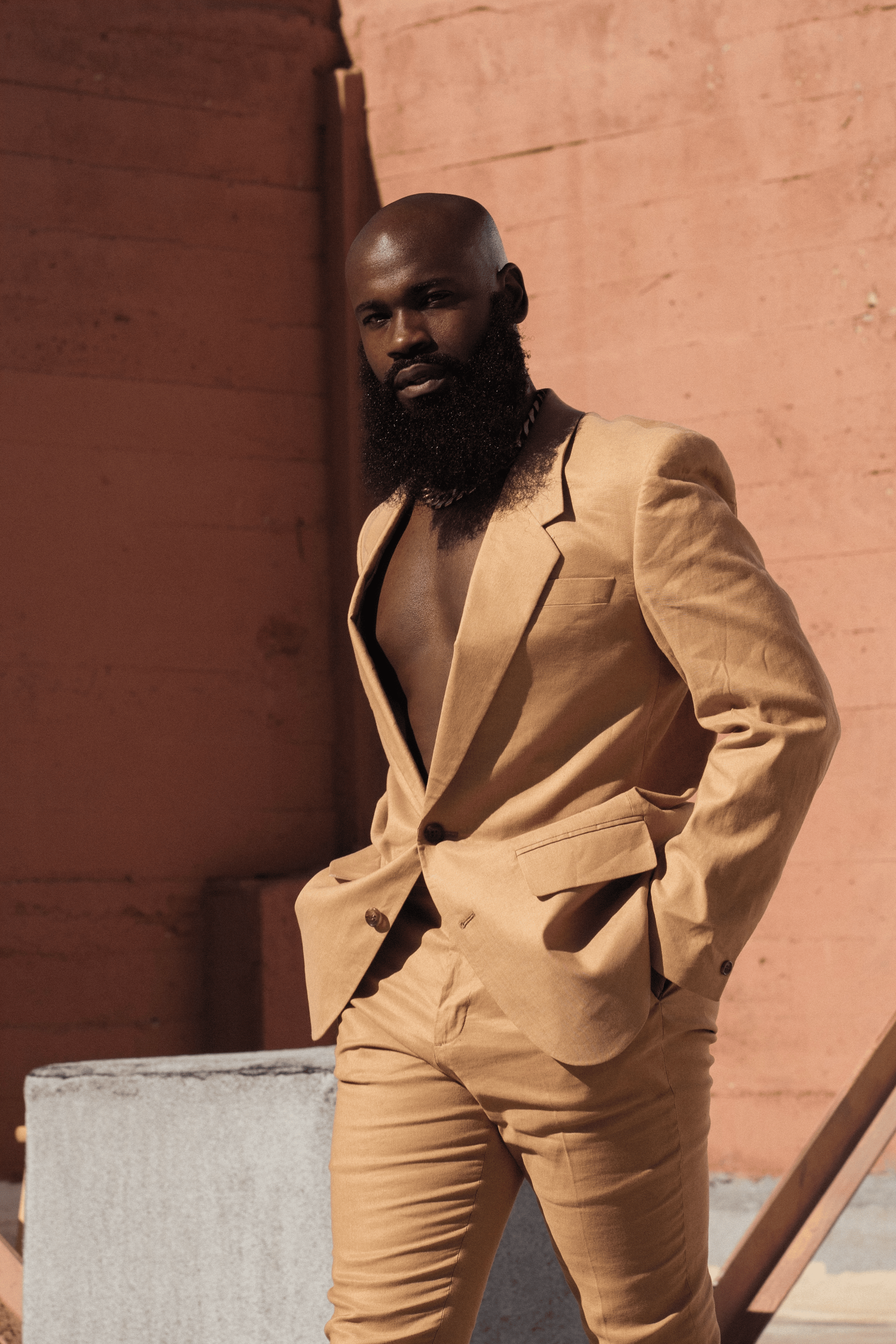 Born in the chaotic sea of the pandemic, his Sirens EP emerged following numerous weekly sessions with his long-term collaborator Mental Kryptonite, with whom he worked before as part of the popular LA collective AfroHaus and scoring a residency at The W Hollywood.
Together, they crafted a 3-piece project that will lure you into an ocean of mesmerizing melodies skillfully dancing over floating soundscapes, all oozing with admiration, sex, sensuality and obsession. The tantalizing lead single Want You Around is ultimately what inspired the whole merman concept for the hypnotizing visuals and later on, the title of the EP.
What makes your Sirens EP release so special?
For one, this is my first EP, something I've worked for in the past but just couldn't get right. This project was born out of the pandemic, and working with my producer Mental Kryptonite we didn't want to chase a sound that was popular but one that was organic for us.
What makes your Want You Around single/music video special?
As my director Allison A. Waite stated to me before, she loves to create visuals that bring fantasy to reality; I'm very much a dreamer and abstract thinker and my desire is to make visuals based on that. Especially as a black artist, I want to show other artists of color, (really any artist) that we don't have to do what is typical or "realistic". Also, the experience of shooting in the cold winter water, wearing fake eye contacts, and putting on a merman outfit is one I won't forget and allowed us to produce a video that was worthwhile. All in all, as an artist I want to show that we can be limitless.