Like many others of his colleagues, rising pop sensation JORDY got his taste of stardom via going viral on TIkTok. What distinguishes JORDY from the rest is his attitude: with his authentic uplifting and shiny beam of pop music, he shows us how positivity can just turn your whole life around.
That's how JORDY puts it:
"When I started writing songs, I would just write about the conversations I'd regularly have with my friends about life, relationships, hardship etc. which made me realize that we are ALL having those conversations. We're all on the same boat so why not make music that speaks everyone's language and can talk to everyone no matter who they are or where they come from?"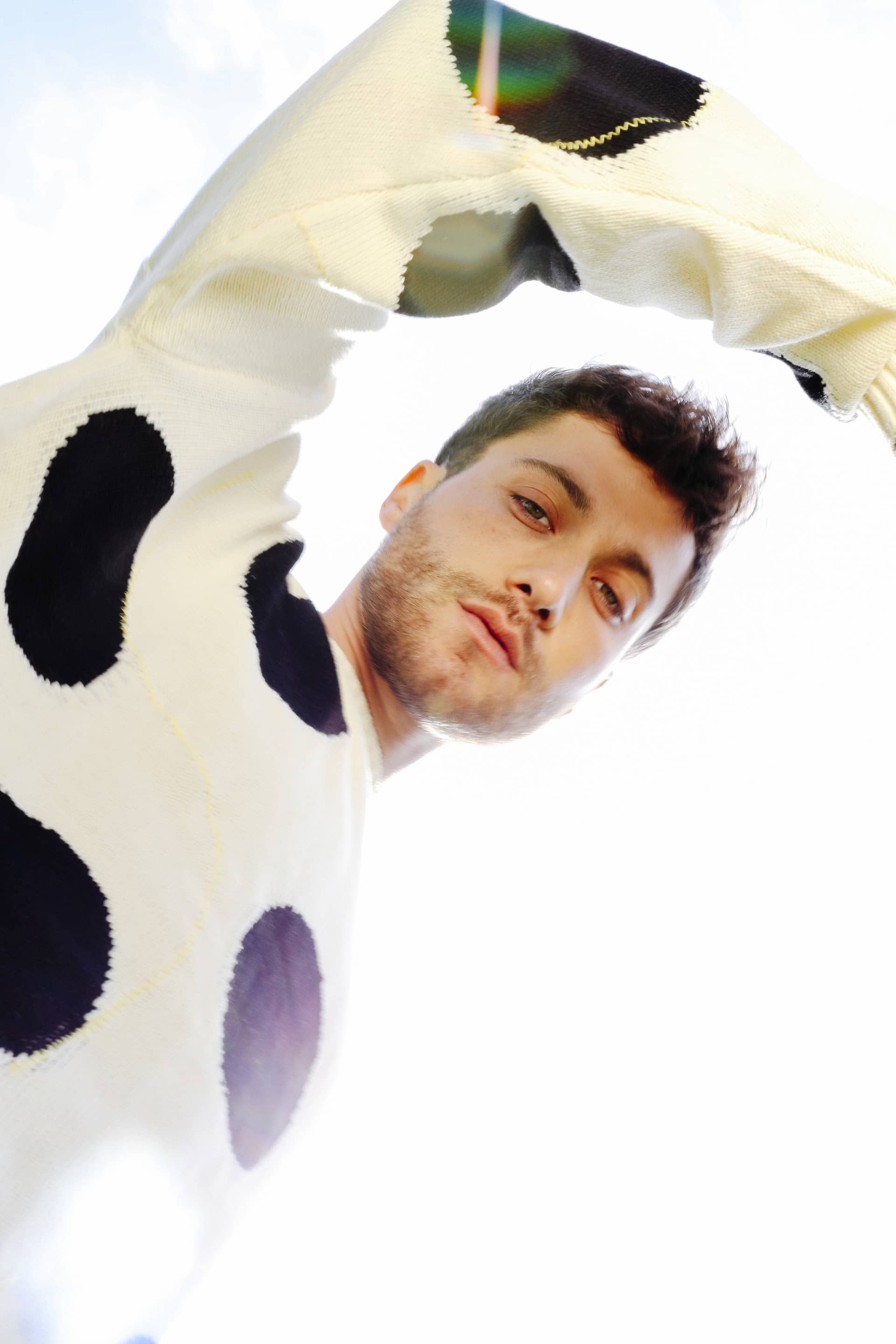 Hard to argue with that!
"Till It Hurts" is a vibrant, poppy love song that features JORDY's warm vocals, dynamic instrumentation, and honest, heartwarming lyrics about self acceptance and loving someone 'till it hurts'. The infectious single is accompanied by a coming of age-inspired music video that follows JORDY around a high school campus
surrounded by the coolest dance crew, creating a colorful visual that is undeniably nostalgia-inducing.
"Till It Hurts" follows the release of "Better In My Head" and JORDY's dance/pop hit "Long Distance" which blew up on TikTok, with JORDY's account garnering over 237k followers and over 600,000 monthly listeners on Spotify.
Same goes for another track of his, "Summer In Brooklyn" which is a clear homage to NYC's most diverse borough and all it can offer for young and outgoing people like JORDY and his fans.
His views on the infamous 'how to make it in the music industry 'subject as an emerging artist are drenched in positivity as well.
"I mean, with TikTok and other social media, we don't have to put down a massive budget to make a music video. We simply need to write a good song and sing it in front of our phone. Simple as that. Besides, the TikTok community is incredibly loyal and once it embraces you it will nurture and support you, truly. People will presave your song, they will follow you, they will be your fans. I see that as a glass half full!"