Hair @abhairmakeup
Photography @gypsyboyred
Studio @theurbanjunglestudio
Melanie camp always says "yes" to adventure. The television correspondent dreamed of working in the media business from a young age. At 18, she scored her very first full-time job at a radio station in outback Australia, all the way on the other side of the country from where she had grown up in Perth, Western Australia.
Working in radio led to TV. A few years later, when the chance to move to the States popped up, Melanie took the leap. But, things did not quite go the way one would hope. Melanie found her accent made it difficult to work as a host. People would even ask her to "turn it off." 
Melanie took acting classes in Los Angeles and started auditioning. She got small roles here and there, including a little part in a big vampire show called True Blood. Here she got to say the lines, "I'm just a blood bag, my life is meaningless. Drain me daddy, drain 'til I'm dead," while Stephen Moyer's vampire character sucked the blood from her inner thigh.
While living in Los Angeles, Melanie ended up in an abusive relationship. She found herself hit rock bottom.
Melanie slowly rebuilt her life, step by step. She took a job at a local Venice Beach newspaper writing print stories and making online videos for the paper's youtube channel. She would chase the LAPD helicopter, following its lantern through the Venice backstreets at three in the morning, hoping to be the first to get the story.
As the pandemic hit like a global tsunami, Melanie landed a TV hosting job at the ABC affiliate in Buffalo, N.Y. Here she spent two years honing her skills and getting back to the business she loved.
Four silver Telly Awards later, Melanie tetris-packed her car and drove with her rescue dog from Buffalo, N.Y., all the way down to Houston, T.X., to start a new job as a correspondent on Houston Life, a live daytime talk show, at the local NBC affiliate.
Melanie just won her fifth Telly Award, this time, her first Gold. The award is recognition for a news feature about social media golf influencer, Nathan Forrestal, who refuses to let his cerebral palsy get in the way of a good game of golf.
Melanie lives in Houston, T.X., with her scruffy little adopted dog Stevie. She supports the National Domestic Violence Hotline, Animal Rescue, and jumps at any chance she can to empower youth through motivational talks. 
Check out Melanie's Instagram HERE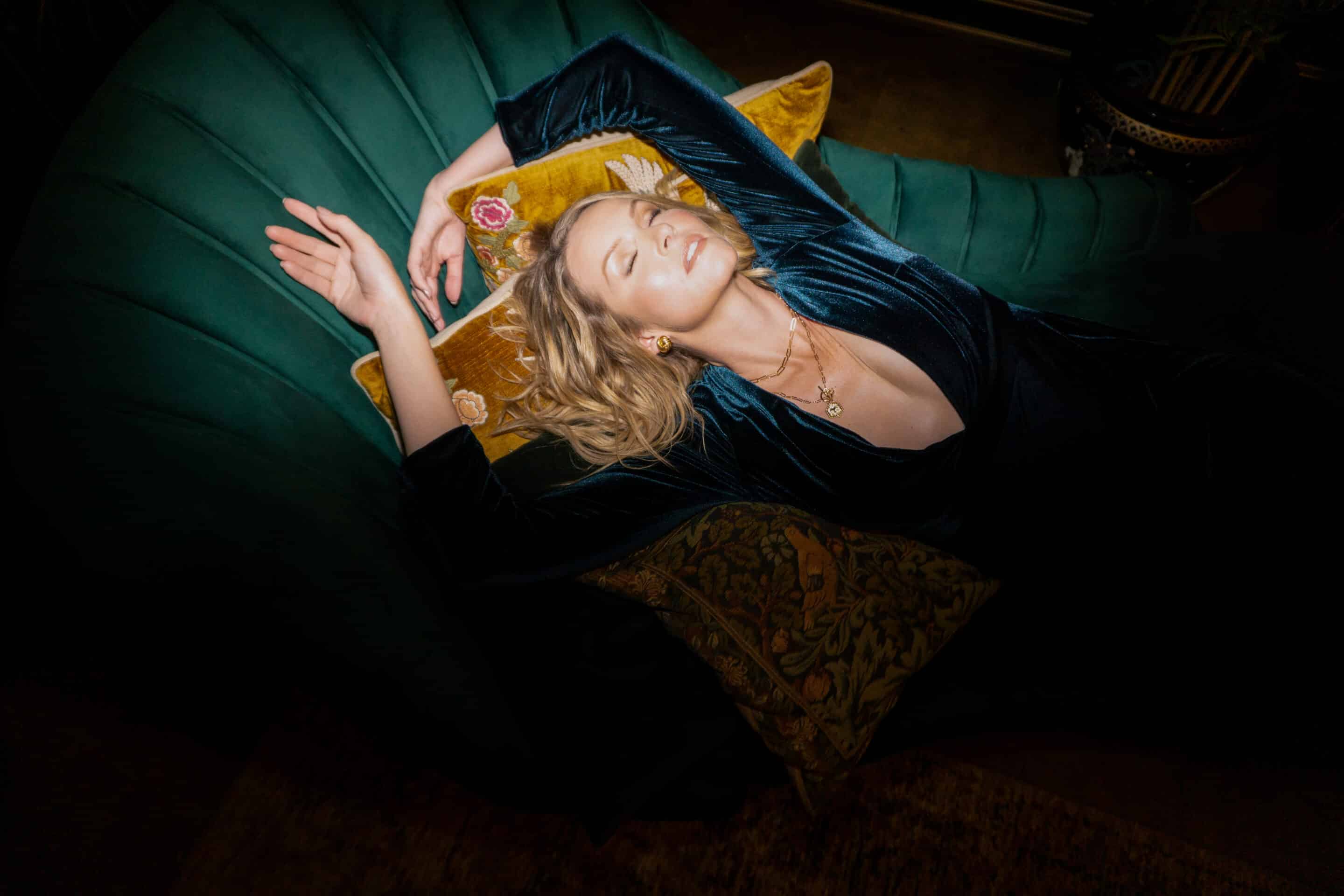 How did you come across the golfer story and how did it feel to be awarded a Gold Telly Award?
I think stories are like butterflies. You have to let them land. I have learned that you can chase a story but you can't force it into your net. Plus, there is the story you want to tell and then there is the story that wants to be told. 
Many people expect me to ask a lot of questions but as a reporter, it is not about asking a question, it is about listening. If you give someone space to open up, that story that wants to be told can shine through.
Nathan Forestal's story landed for sure. It came through a friend who has a golf technology company in Buffalo, New York. They told me they had just started collaborating with this amazing golf influencer who had 11,000 followers on instagram and has Cerebral Palsy.
On the surface Nate is pretty inspiring but when I got to stand with him at Niagara Frontier Golf Club and hear his perspective on his Cerebral Palsy it really changed me forever. He said that doctors had told his parents when he was born he would be deaf, blind, unable to speak and unable to ever walk. He said in the interview, "And all I got was mild CP." He considers himself lucky. He can hear and see, he definitely has a lot to say, and when he whacks a golf ball anyone who knows golf hears that Nate knows how to hit a ball.
He is a testament to how much a person can achieve when they choose to focus on what they have and not on what they haven't. The phrase "mild CP" is relative. Nate has to pace himself on the golf course and throughout our 15 minute interview he needed breaks to catch his breath. It is not like his life is easy, it is just he has decided to see himself as lucky and because of this, he is.
Winning the Gold Telly award for my story with Nate felt really awesome. I actually requested a duplicate statuette for Nate because I could not have won without him. Every story is a collaboration. As the reporter, you are simply the lucky one who gets a front row seat.
What's the most fulfilling thing about your job in TV?
When you interview someone you are giving them an opportunity to have their voice heard and what they say can impact those watching and listening. I love being a part of the process of giving someone a space within which they can share their knowledge and I always hope this will inspire or help someone. 
What were some of the challenges you encountered in this field? 
Being on camera and in the media the challenges never end. There is always something to cover and I always feel a huge obligation to honor the stories I cover. I try to compartmentalize and let things go but it is not easy. In the movies, there is always a good guy and a bad guy but in real life it is more complicated. 
For instance, when I was working as a reporter for a newspaper covering news in Venice, California, a man drove down a speedway plowing into people, on purpose. Covering such an horrific event is awful. I had been just around the corner and arrived moments after it all happened. 
As the full story came to light, I learned from police that the man had mental health issues and only the day before his mother, who was his full-time carer, had passed away. He was suffering and because of this he caused so much suffering. 
In the end I was not just reporting on how the system had failed this man and the devastation he had caused but also on how the community rose to heal after such a tragedy.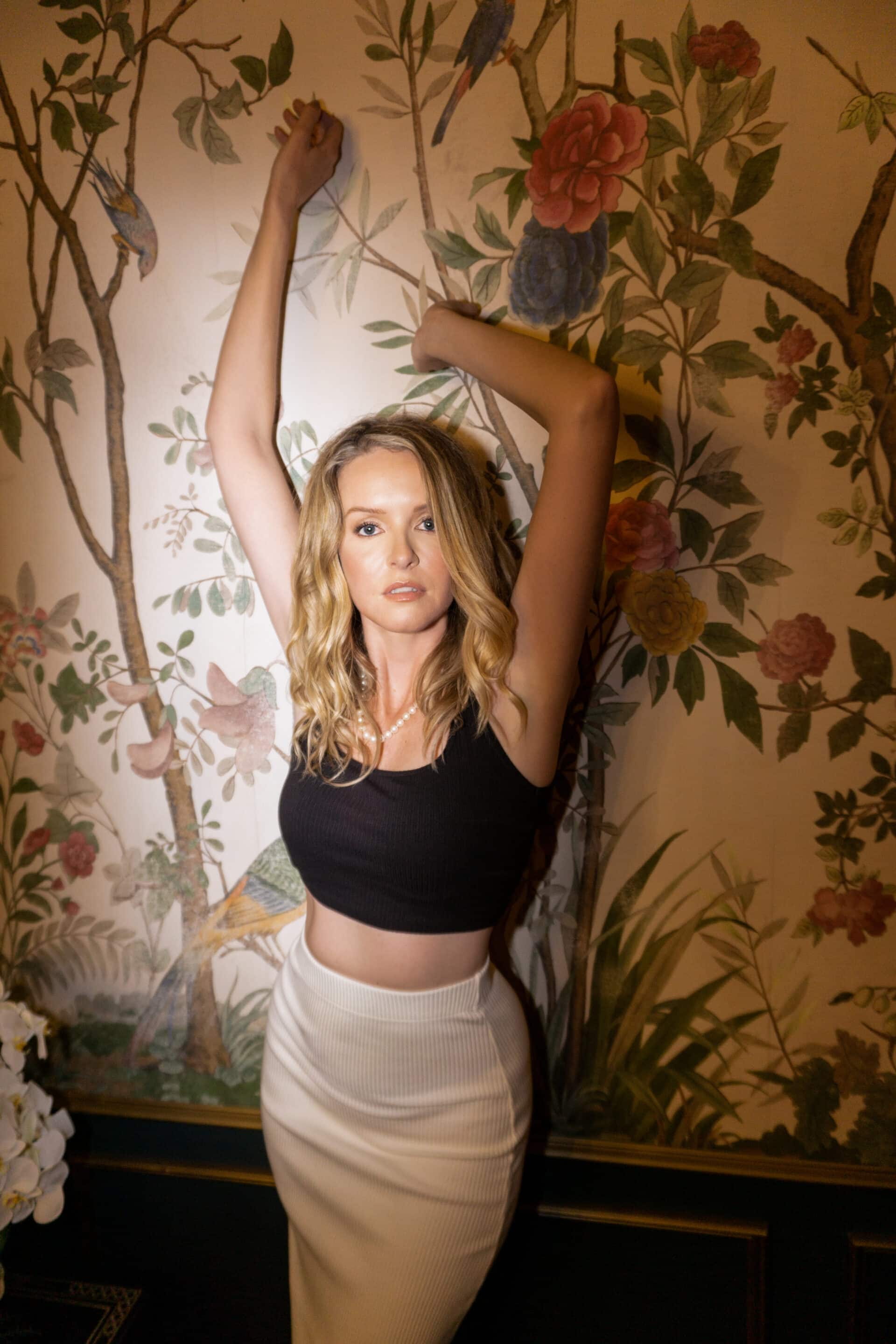 You are a seasoned motivational speaker especially for the youths. What drove you into that?
My drive into motivational speaking is that I want young people to know that whatever dream they have is absolutely worth honoring and is completely achievable. When I was at school people would say, "school years are the best years of your life," and it was down right depressing as I definitely didn't feel like I was having the best experience. As one grows up, friends and family may not necessarily be the best source of support when it comes to you chasing your dreams. Parents might deter you because they want to keep you safe. Friends might not want you to leave your hometown because they want to keep you around forever. Sometimes you need someone from outside of your inner circle to give you that nudge at a pivotal time and keep you on track, heading in the direction of your dreams. For me, one of these people was my high school careers counselor, Mrs Duffy. She used to work as a TV host and told me I should explore a career in television. Her guidance inspired me to get to where I am today and my current job is something I thought beyond my wildest dreams but I dreamed anyway and achieved it. That is why it is important for me to pay that forward and hopefully motivate others like Mrs.Duffy did for me.
You support many charities and communities such as domestic violence hotline, lgbtq communities etc. What do you think each one of us can do to help our own communities?
All our suffering is worthless if we don't rise as warriors against that which tries to dim our light. Each of us has an individual path that gives us a unique perspective that can empower others. I faced rebuilding my life after being in an abusive relationship and it is very important for me to be a voice for those who are still suffering in abusive relationships. I would encourage everyone to donate their time and align themselves with a charity in their community that speaks to their own journey and perspective. I believe we rise together.
What's your favorite story out of the ones you got?
I really love them all and they are all so different. Recently, I interviewed Shaquille O'Neal at the opening of his first Big Chicken restaurant in Houston. Looking back, I used all my skills to get the interview. Initially, we were told he was granting five interviews, including us. As the crowd started swelling, I got a sense Shaq was not going to talk to any of the media so I suggested my photographer stick with me and we followed O'Neal around the restaurant. The crowd began to get out of hand and O'Neal tried to leave the restaurant but everyone outside saw him at the door and they pushed like a tsunami toward him. It was pretty obvious none of us were getting out at that moment. O'Neal turned back into the restaurant and landed right where my photographer and I were standing. I looked up at him and said, "I think we're trapped." He said, "It looks like it." I took my shot and asked if he wanted to do an interview and he said, "Sure." It was a moment where preparation and experience met with luck and opportunity. I loved that interview because of how much had gone on behind the scenes leading up to the moment of it actually happening. And, Dr. Shaquille O'Neal?! Come on! He is a full legend.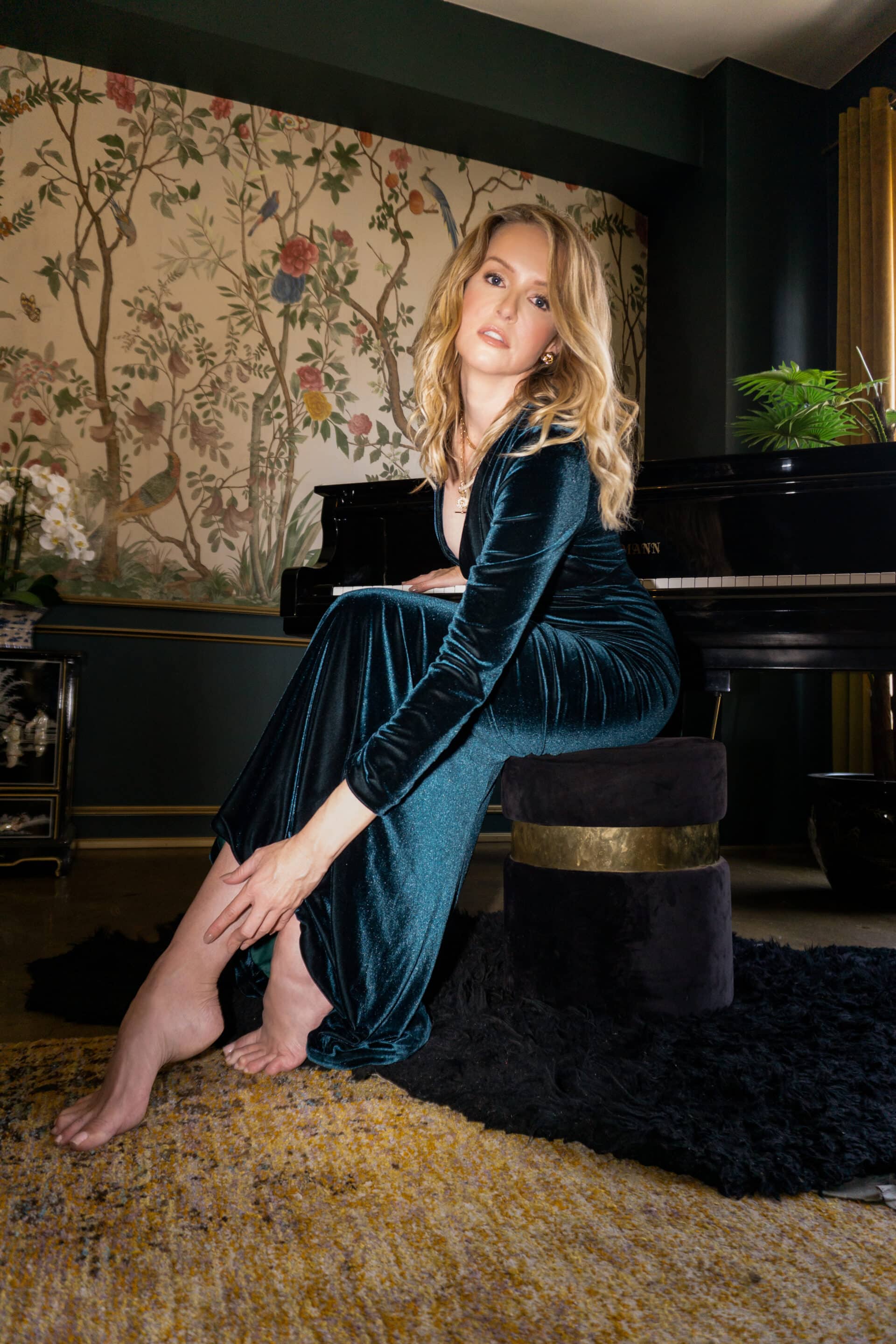 You experienced abuse in your past and survived it and built your life back from scratch. What gave you the strength and what do you say to anyone who is caught in an abusive relationship?
Looking back at the violent situation I was in and the gaslighting I endured, I would say LEAVE. Please do not wait until you get that job or save a little more cash. No one should ever tolerate even the smallest act of abuse. 
I remember back when I was in an abusive relationship a friend of mine had broken up with her boyfriend of a few months because they had gotten in a fight and he had thrown a tissue at her. At the time, I told her I thought she had over reacted. She told me even the slightest hint of aggression should be a deal breaker. She was absolutely correct. I now have zero tolerance for any aggressive or demeaning behavior. 
It is not just physical aggression but emotional abuse is part of it too. If someone is putting you down, even in jest, be wary. The National Domestic Violence Hotline has a lot of really good resources. You can read and learn about warning signs on their website TheHotline.org.
My wake up call was when the person I was in a relationship with slapped me across the face while in the car in a CVS parking lot. Two men saw but they were visibly intimidated and quickly started shoving their shopping bags into the trunk of their car. At that moment, I realized no one could save me and something snapped inside. I jumped out of the car, told my partner to never hit me again, and I walked away. I called my dad and told him what happened. In the past I had always danced around the facts. I would say my partner had a bad temper but I never said they had hit me. It is important to tell loved ones the truth of what is going on because then there is no going back. 
At first I thought my partner might be able to get therapy and change but a person has to make this choice for themselves. Love is very complicated and this makes it difficult to leave a partner. But, it is very difficult for an abuser to change and as their victim you have no power to get them to change. But, you will begin to flourish once you get out.