Photographer Jake J. Shideler
Stylist Yvonne Quinones
MUA Krischelle Blackwell
Hair Stylist Nicole Goulet
Graphic Designer Diana Flynn 
Producer Luca Di Fabio
Fringe maxi jacket : kaftan studio ig: @kaftanstudio
Cuff: weisheng Paris ig: @weishengparis
Boots Michaela V ig @bymichaelav
You're about to relocate to LA after years in NYC. What did NY mean to you and what did it teach you as a model and entrepreneur?
M: New York is a place where people come with big dreams and unworldly drive to make them a reality, I was obviously one of those people. New York is the place that broke me, rebuilt me and then it happened all over again, it's the harshest and most magical city you can live in.I think the biggest lesson I'm taking from here is that even if the world around you is falling apart, your integrity and resilience will pull you out.
As a luxury brand owner, what do you think is the status of luxury and fashion in general?
M: While fashion or trends have always been a moving target, luxury stayed on top in peace and tranquility. Fashion is a form of individual's expression and for the last few years fashion received a lot of backlash with inclusion or sustainability, I personally love to see the growth and improvement and for an industry that's considered shallow to be making a real impact in the world.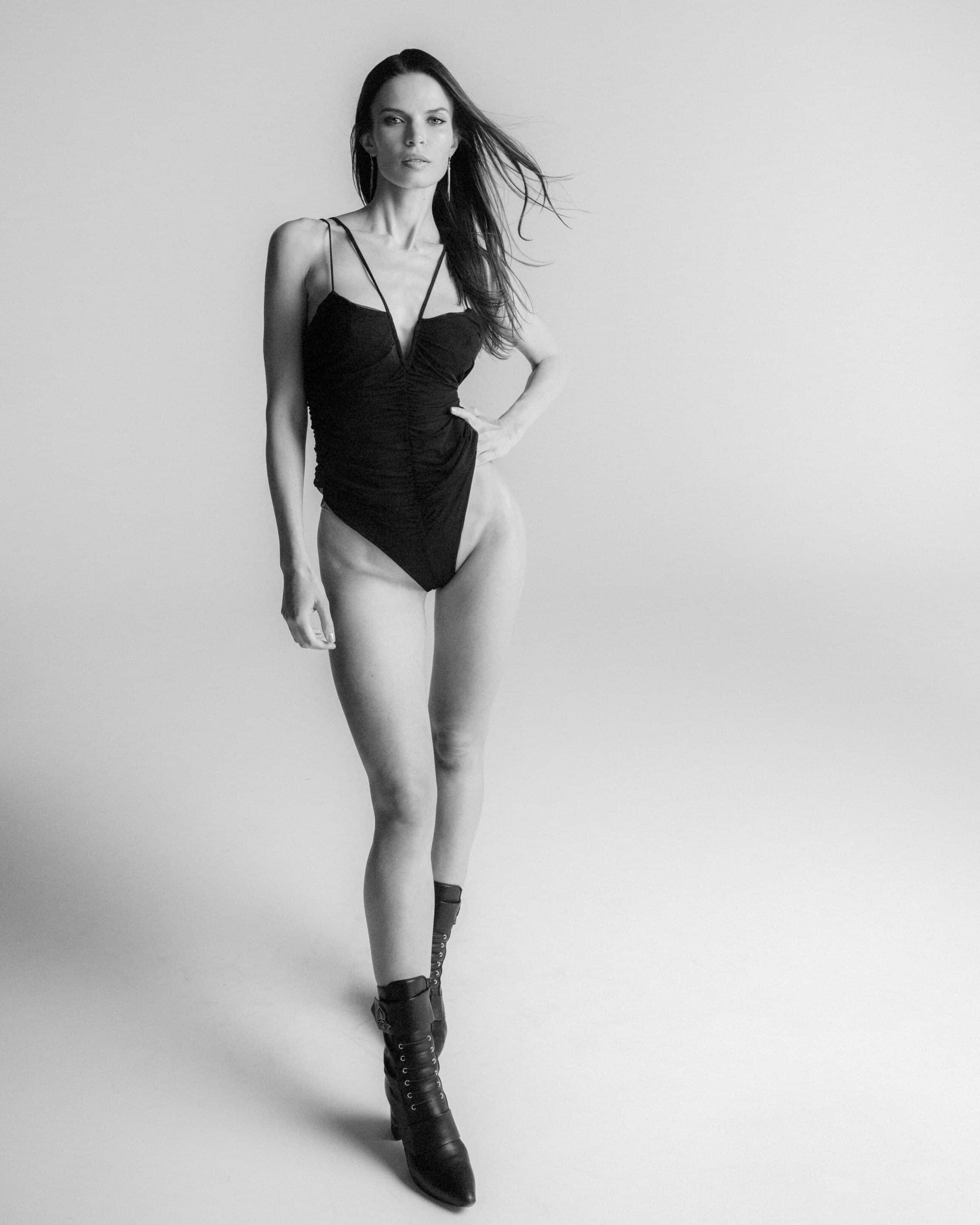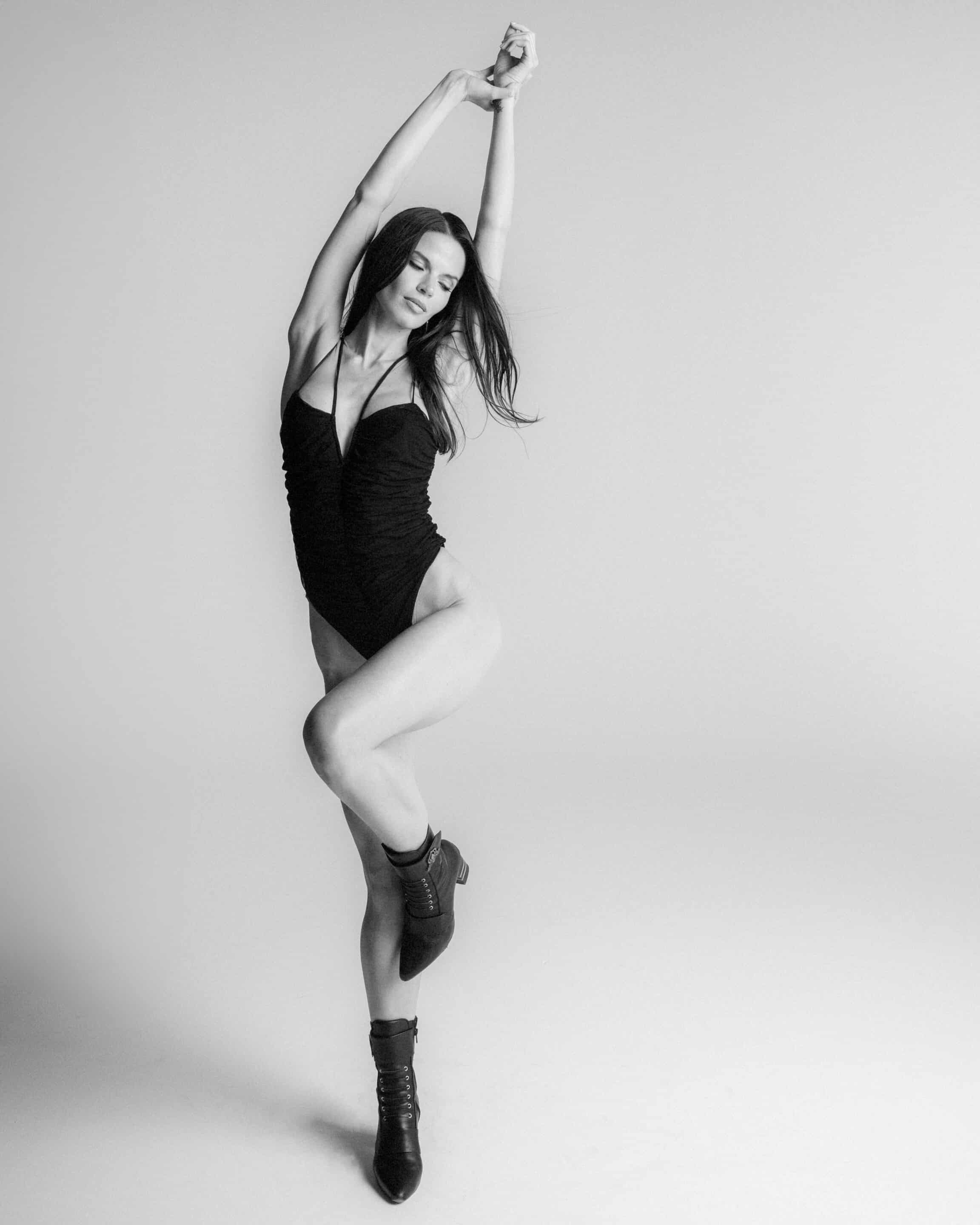 Bodysuit Zara
Boots Michaela V.
What is your favorite piece from your collection and why?
M: Oh that's a tough question but ok, I'll pick. It's the Aspen Marta boots and white sneakers Amare. And why? The knee high boots have something about them that makes me feel like a rockstar, I can stay in them all day and if I wear the simplest thing they complete the outfit and make it pop. As for the sneakers? White sneakers that are not airforce are hard to find for girls, I was so picky and struggled to find them that I just created my own perfect pair.
What are some of the biggest challenges when starting a brand and what's your advice to young entrepreneurs?
M: Where to start on the challenges haha, I think the first thing I would say is: Become a marketing junkie, acquiring new customers for a brand that's not known is a headache. Try to create a community, figure out your marketing and distribution model before launching anything. And as for my advice? Always ask questions, do your research don't be afraid to ask for your help and follow your gut.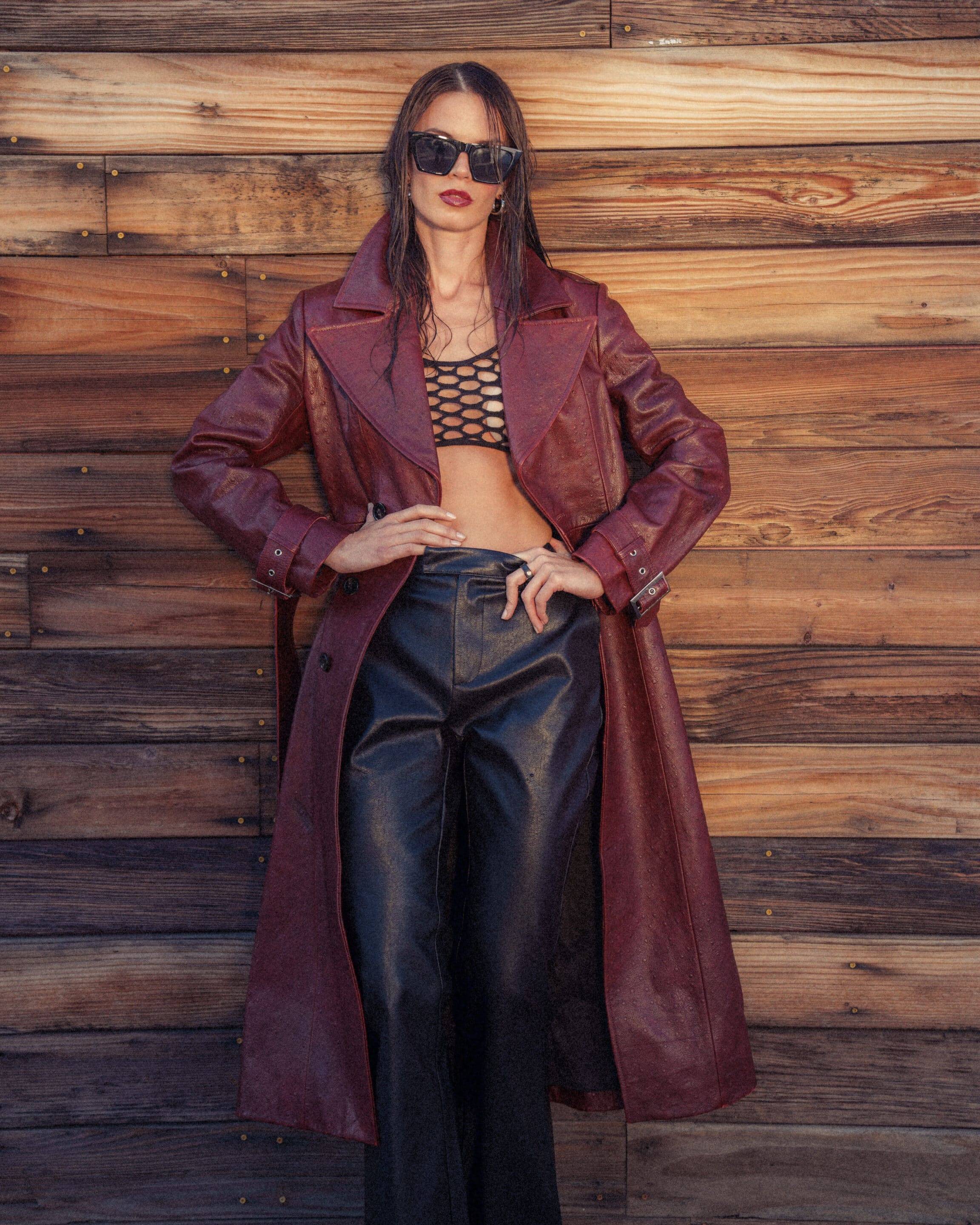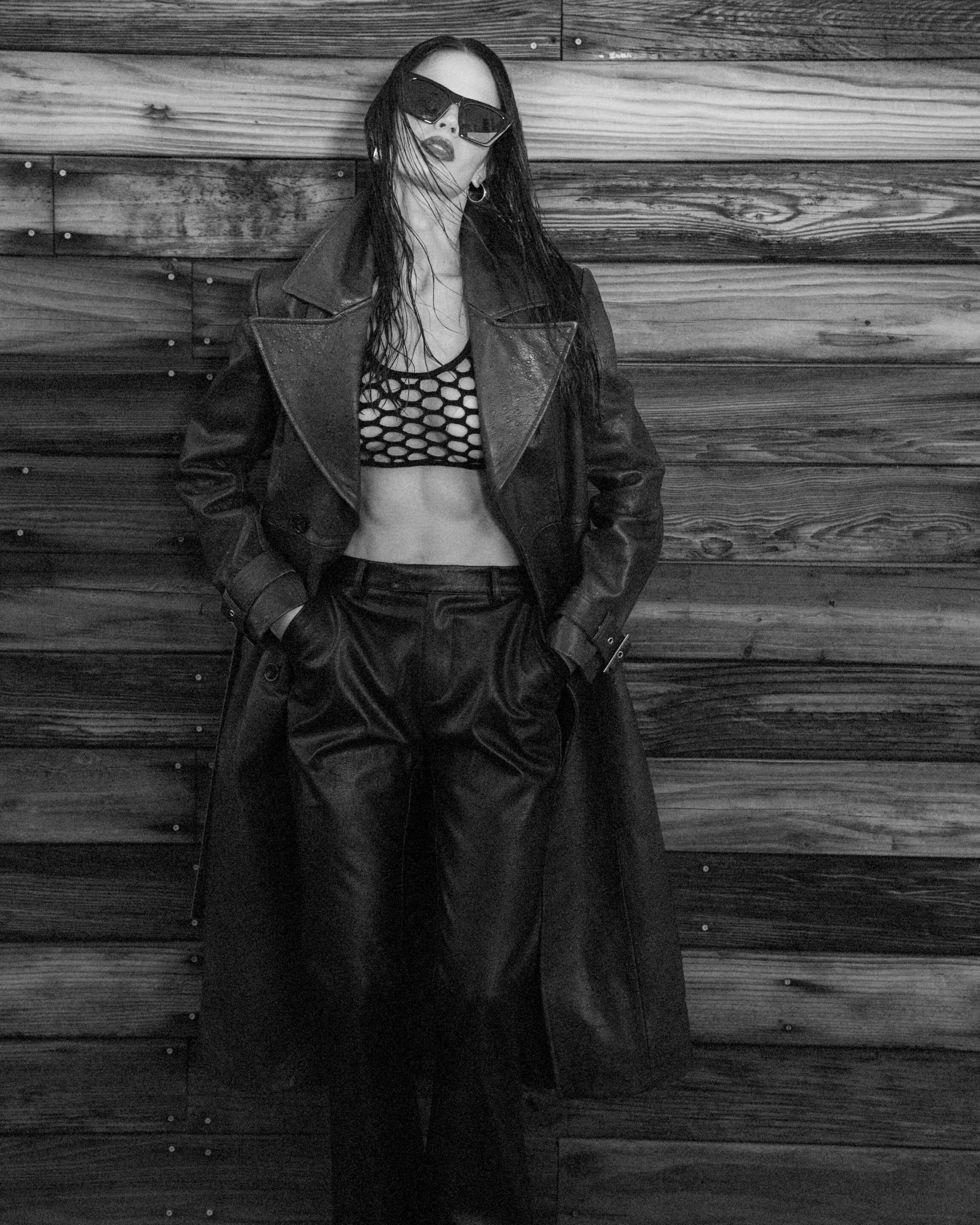 Top: Zara
Pants: le cruz Ig: @lecruzclothing
Coat Mundane Clothing @mundane_clothing
How do you stay focused and balanced every day with your busy schedule?
M: As for focus it's a lot of coffee and a prayer haha, and balance? I'm still searching for it, if anyone has it figured out please tell me.
What's the future of your brand? Anything on the horizon?
M: I just hired a couple more employees and our team is growing, I'm so proud and honored to have more people in my corner. There are few exciting things and ideas on the horizon but I'd like to keep them to myself until I deliver 🙂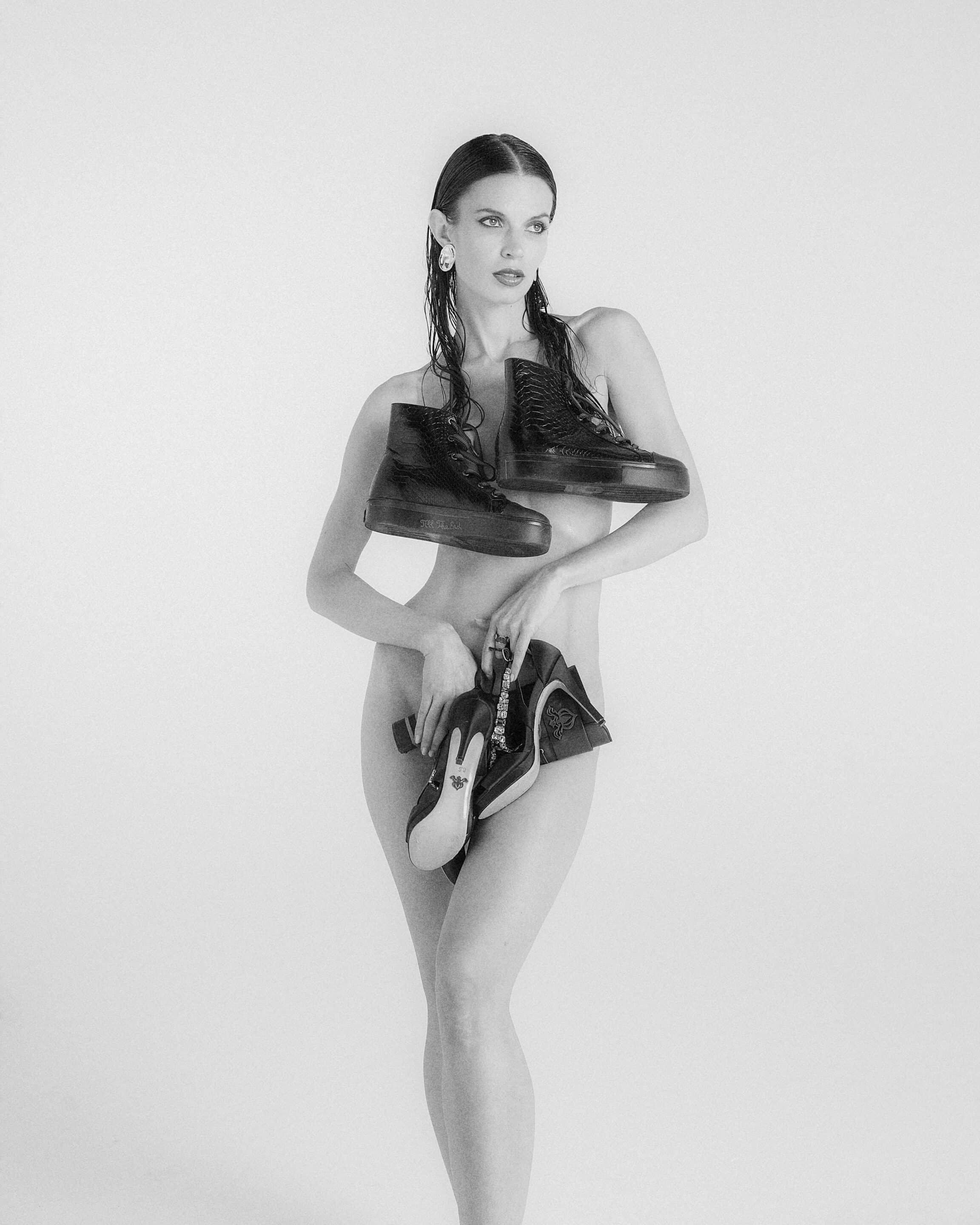 Shoes Michaela V.