How did you get your start in fashion?
I was raised in the punk scene in the Pacific Northwest. Growing up, I had to use a wrench to turn on the shower. The lack of financial resources, in some ways, was made up for by a DIY ethos that was instilled in me as a child by a community of artists and musicians. This mentality has shaped my entire career.
I started sewing as a young teenager to fill the absence of new clothes for school. I can't claim it was intentional at conception, but my upcycled fashion style became signature. Everyone in high school wanted to know where I got that periwinkle mini skirt with the black vinyl stars on it. It came from an old bridesmaid's dress that I chopped in half, and some Hot Topic hand-me-down shirt that I cut stars out of, and sewed them on with a needle and dental floss.
I spent about 8 years in Los Angeles, working on a variety of fashion projects, including an upcycled project called Recyclabelle, a charity bridal collection called PRIDAL, and a lot of costuming for my friends in the vaudeville and burlesque scene. I moved to Nashville in 2016, got fired from my corporate job, and dusted off the needles to dive in, head first, to costuming musicians. I had a lot of good luck, some long nights working after hours with blinding sequins, and the support of a community of artists and musicians willing to take chances — not unlike my childhood.
What is the best part of your job?
Fashion is just another means of expression. My favorite part about the job is developing the concepts — the backstory, the characters, the world in which a piece exists. I think this is why I often work with musicians for custom wardrobe; because they have an album filled with stories for me to interpret. For my own collections, a design never stops at the garment. Each piece has a persona, a favorite playlist, insecurities, insights… maybe a few bad habits.
Check out Cybelle Elena's work HERE
What is the most frustrating part of your job?
Endless machine maintenance, the fact that business owners have to wear so many hats — and sometimes I wish that the arts were more integrated. I want to see more worlds collide between fashion, visual art, music and the performing arts.
What do you get inspiration for your designs?
I am inspired mostly by people, and sometimes plants and animals. I'm inspired by "what if's" and fanfiction. If every person that you knew were a maximalist, completely uninhibited, what would they look like? What would they be wearing?
Top 3 artists/designers/creatives that shaped your artistry?
Madonna, Georgia O'Keeffe, and L'Wren Scott … and I wouldn't want to be in the same room with the three of them.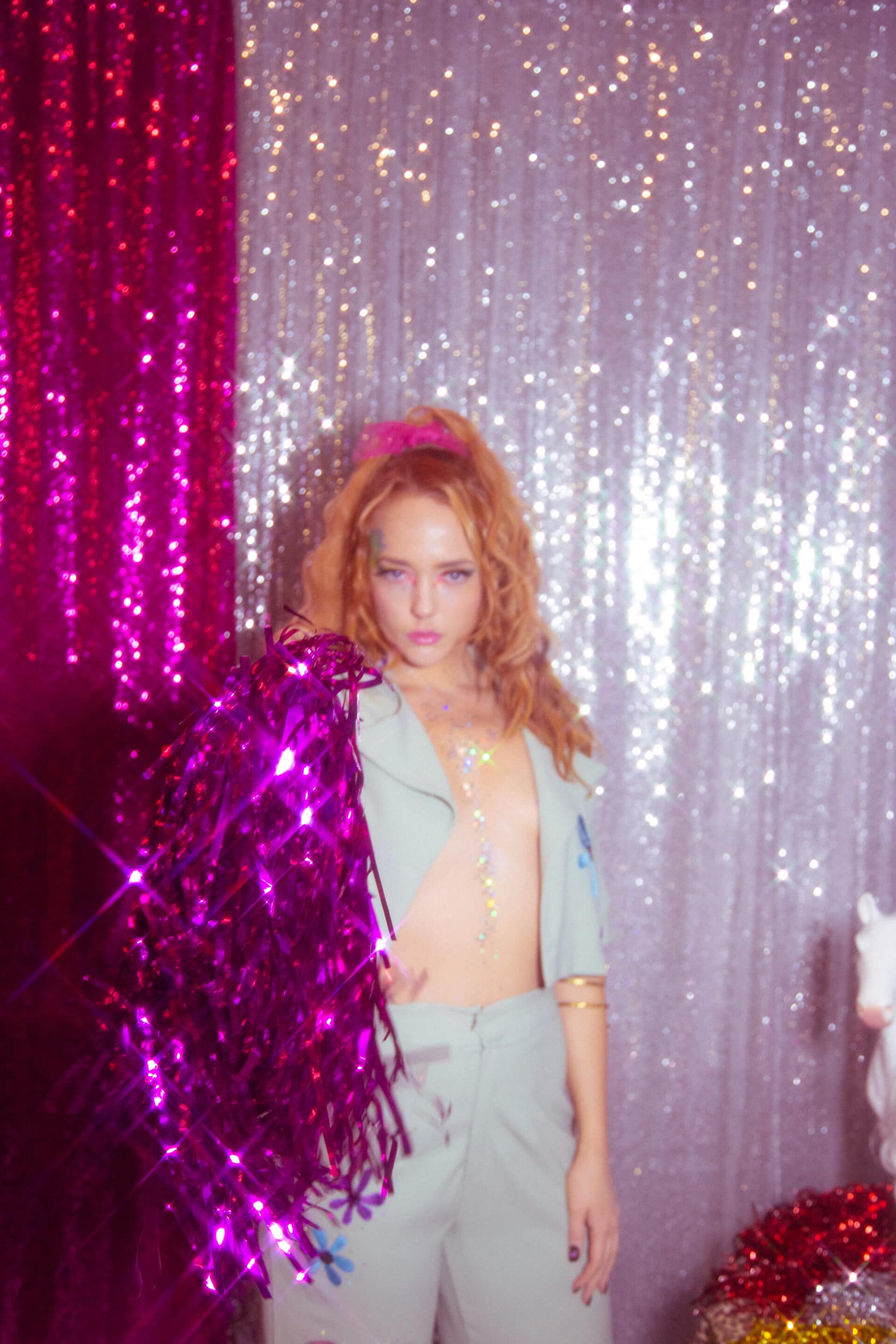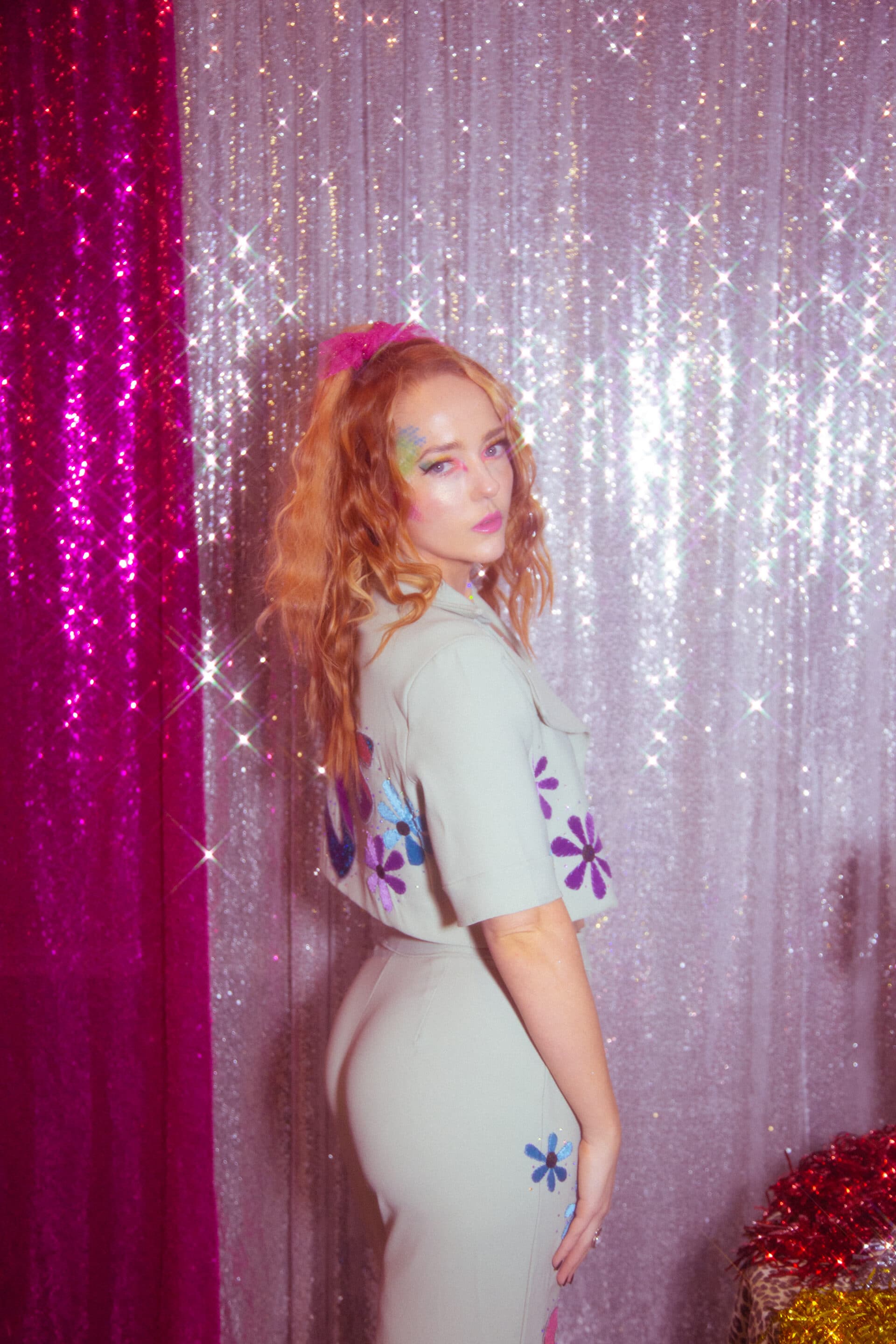 Tell us about these projects you are launching
Women for Sheriff is a partnership brand I have with Outlaw Country-star Elizabeth Cook. We have an existing relationship because I design her stage wear costumes. Women for Sheriff aims to provide rural-minded folks with elevated work and play-wear at accessible price points. The collection, officially launched March 1 on the Outlaw Country Cruise, consists of swimwear, overalls (long and short), a cookbook and more. We built the brand through a series of limited-run overalls made from deadstock vintage fabric last year. For the official launch, the garments now feature sustainably-printed, custom fabrics that I designed, based on Elizabeth's lyrics, life and legacy. The buildable cookbooks include Cook's personal recipes, photos and family stories.
We are committed to a sustainable brand with the custom fabric designed and printed in the USA on ethically sourced fabric. The pigment printing process maximizes water conservation. The garments themselves are handcrafted in the U.S.A, in small batches to minimize waste.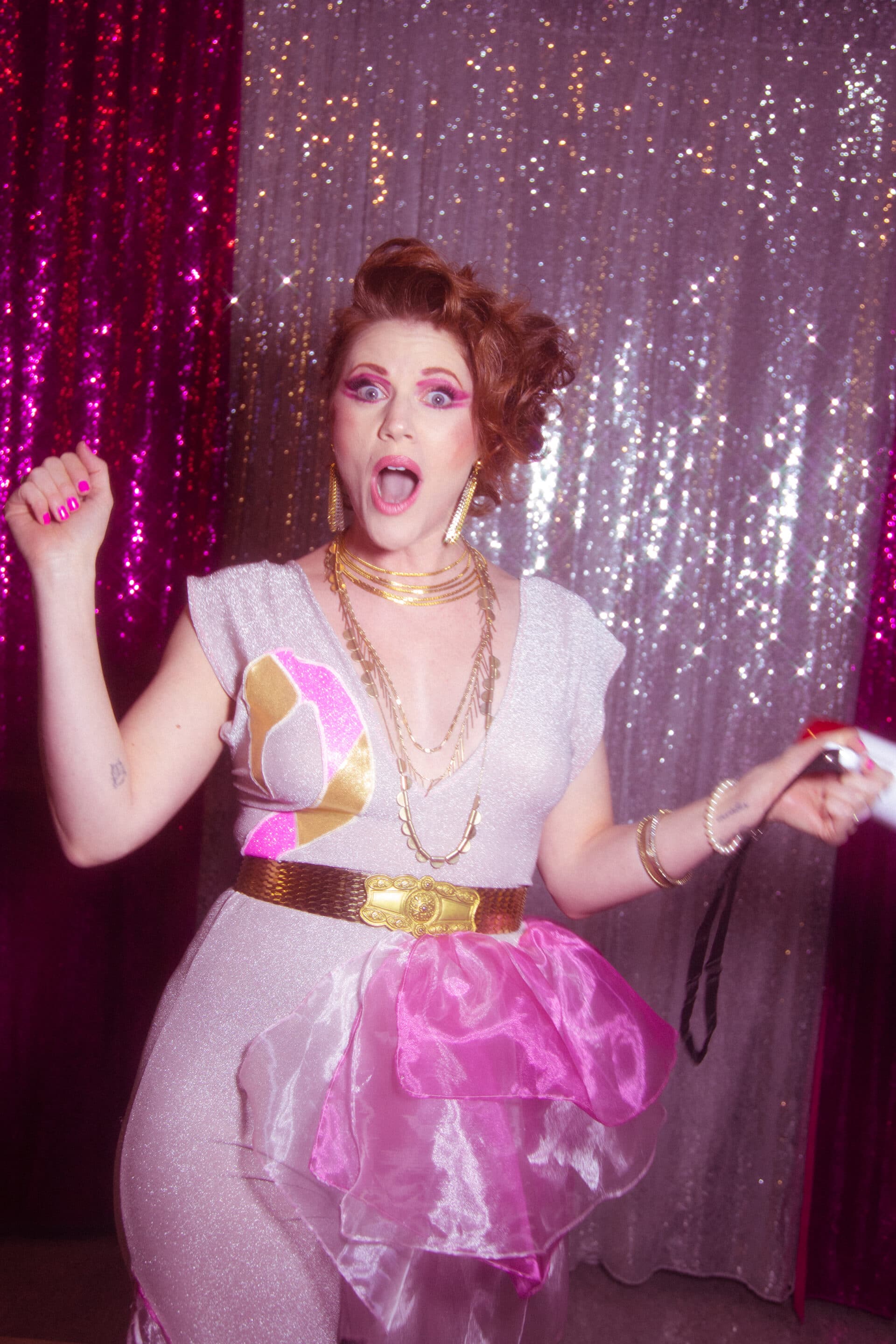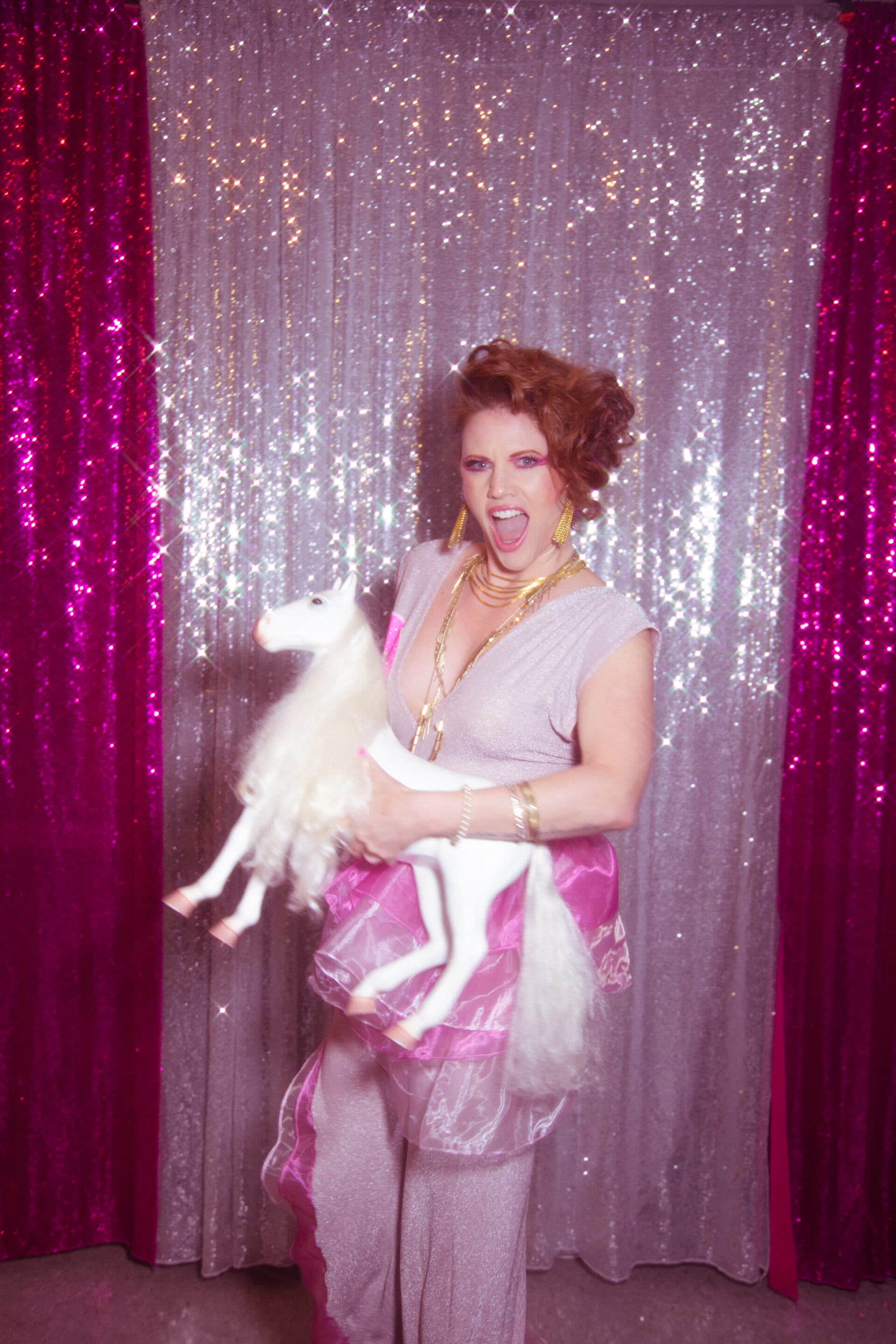 And Party Aminals
Party Aminals is a nostalgia-driven collection, and its launch is April 2 at the American Legion in Nashville. It features character-driven looks boasting different psychedelic animals, such as DJ Pony DiMaggio – the hottest DJ on the north shore.
Party Aminals Prom: Launch Party is a night of performance art, theatrical skits, live music and more showcasing the collection in an over-the-top immersive fashion. The inspiration behind the psychedelic animals comes from a commitment to sustainable fashion and upcycling vintage fabrics. Though I was raised in school buses and punk houses within the Pacific Northwest Grunge Scene, my mother was the blacksheep of a waspy New York elite family with ties to maritime shipping, early New York City politics, and the Statue of Liberty.
When my Aunt heard that I was using vintage fabrics as applique (as seen on Morgan Wade's coveralls on CBS This Morning), she shipped me some mid century linens. The package included placemats with hand quilted psychedelic show ponies which served as the muse for the collection.
I have photos of the original placemats if you'd like to see them.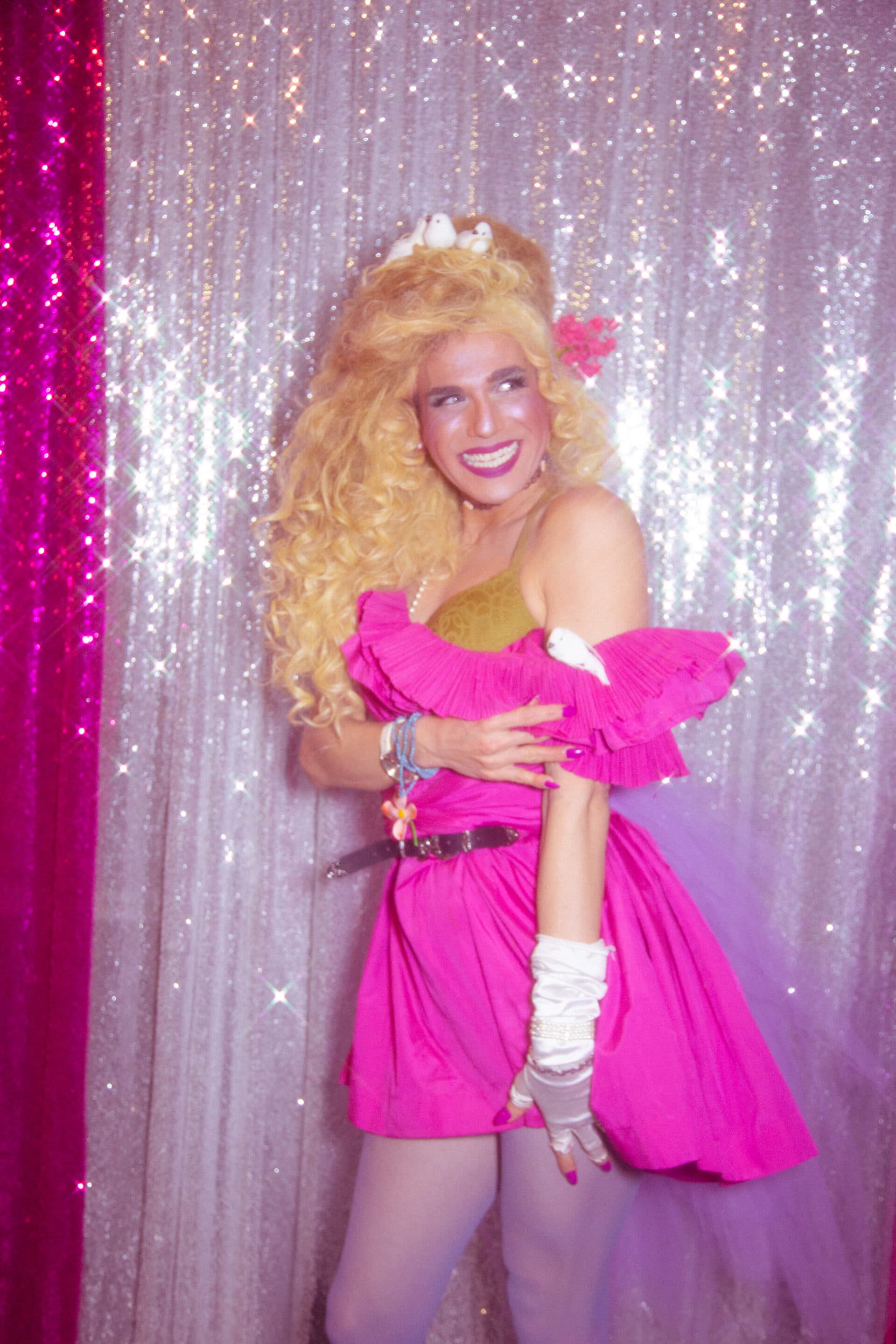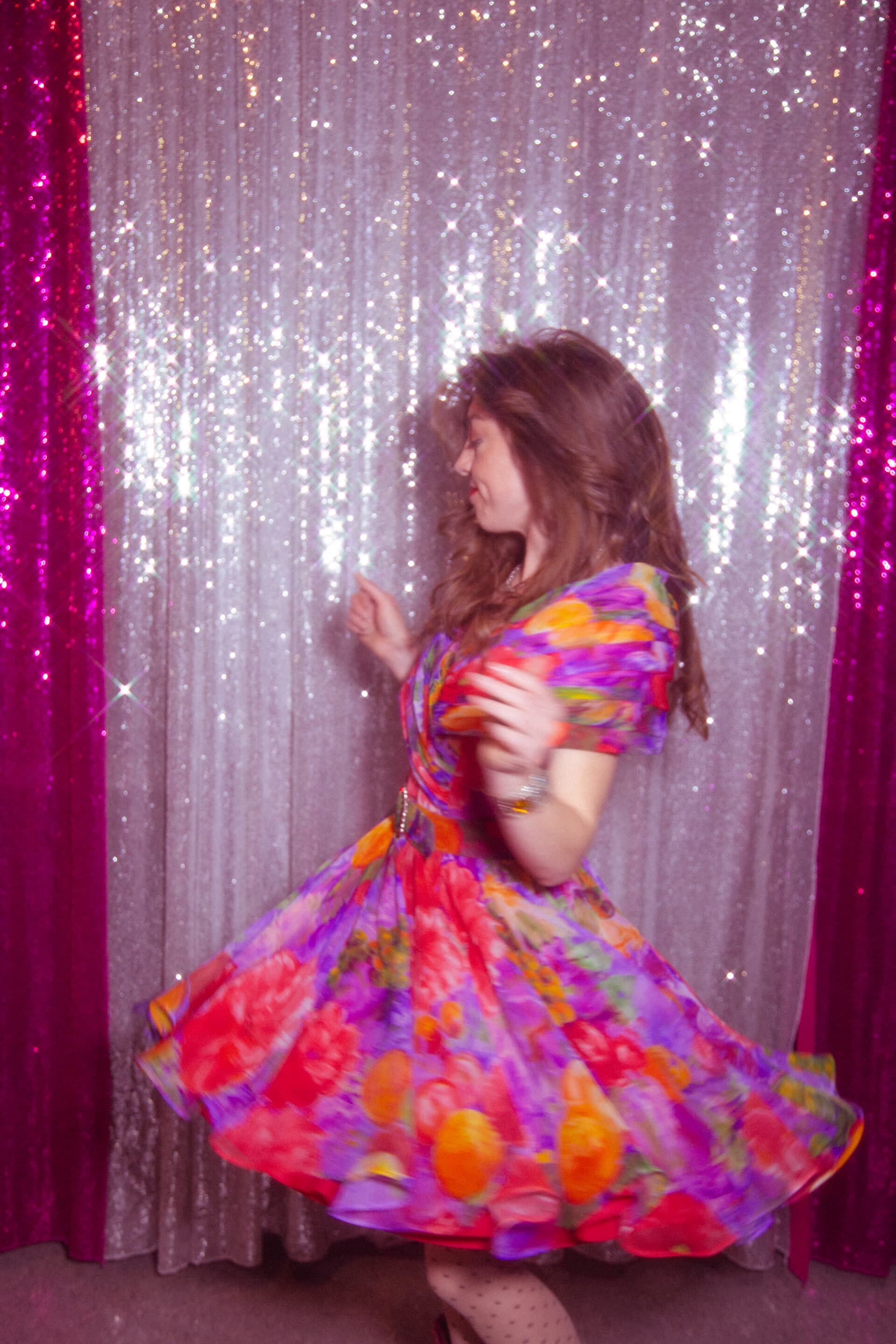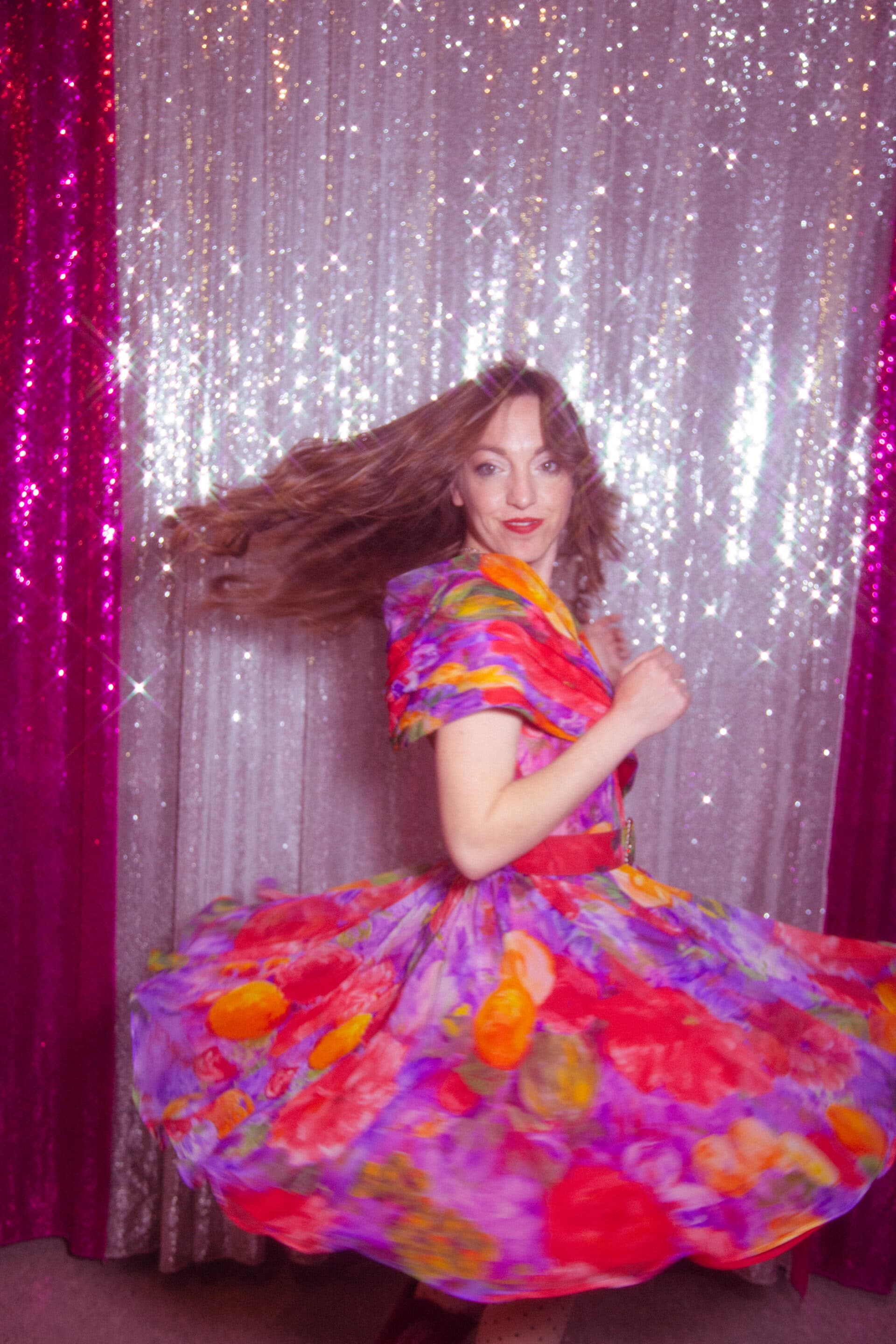 What would you change in the fashion industry?
I would like to see fashion become more accessible, both financially and also culturally. There are lots of folx hard at work trying to effect change in the industry and I am grateful for them. I try to be part of that effort by keeping printing, construction and design domestic, and by paying a living wage to the people who help the process. But there is more work to be done.
What's it like to be in Nashville as a designer?
I have finally found a crowd who wants to sparkle!
What do you want your pieces to communicate ultimately?
Once, a friend sent me a birthday message that said, "Happy Birthday, I hope your outfit outshines every Mother F**ker who dares cross your path"
I think that about sums up what I'd like my work to communicate.